SeraCare Life Sciences buys Kirkegaard & Perry Laboratories as it looks to expand its focus on personalized medicine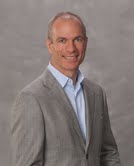 SeraCare Life Sciences, a Milford company that makes life sciences products for the diagnostics industry, said Monday that it acquired Kirkegaard & Perry Laboratories, a company that makes antibodies used for biomedical research.
The acquisition expands SeraCare's expertise in the emerging field of personalized medicine, said the company, whose press release did not include financial details of the transaction.
"The diagnostics industry requires high quality materials for use in assay design, development of components for regulated kits, and validation of these products as they move from the laboratory to the clinic,'' SeraCare CEO Charles Mamrak said in a statement. "SeraCare strives to facilitate its customers' product development efforts, allowing researchers to focus on the science, specifically the design and launch of cutting-edge new assays. The addition of KPL will enable SeraCare to more fully meet the needs of these diagnostic researchers, fueling their innovation by providing reliable and qualified materials for use in these assays.''
SeraCare said it secured funding for the acquisition and refinanced its existing debt with Madison Capital Funding and BB&T Capital Partners.
SeraCare describes itself as a portfolio company of Linden Capital Partners, a Chicago-based private equity firm focused exclusively on leveraged buyouts in the health care and life science industries.