Innovation
Huffington: Trolls uglier than ever, so we're cutting off anonymous comments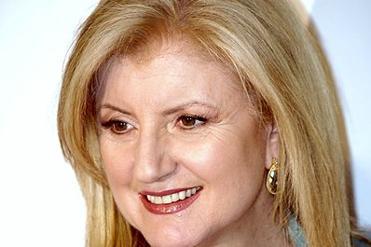 The days of anonymous commenting on The Huffington Post are numbered. Founder Arianna Huffington said in a question-and-answer session with reporters in Boston Wednesday that the online news site plans to require users to comment on stories under their real names, beginning next month.
"Freedom of expression is given to people who stand up for what they're saying and not hiding behind anonymity,'' she said.
Huffington was in the Hub to deliver a keynote address at the Inbound marketing conference, where she focused on work-life balance for business leaders.
But while talking to reporters after her speech about the need for businesses to evolve, she spilled the beans early on the commenting announcement, which apparently had been planned for a future date.
"We've just made a decision — we're going to announce it soon, but here you are,'' Huffington said. "I'm announcing it now. We're going to end anonymity in comments.''
She noted that HuffPo already has an advanced comment screening algorithm and 40 human monitors. And the site does not want to risk losing its robust culture of reader dialogue. More than 260 million comments have been posted since Huffington Post was launched in 2005.
"Nevertheless, I think trolls have become more and more aggressive and uglier,'' Huffington explained.