Innovation
Steve Sharp is the new CEO of GlassHouse Technologies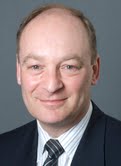 GlassHouse Technologies, a Southborough-based provider of IT infrastructure consulting and managed services, said Wednesday that Steve Sharp has succeeded Patrick Scannell Jr. as the company's chief executive.
Previously, Sharp has held CEO positions at PowerSteering Software, Frictionless Commerce, and Context Integration. 
At GlassHouse, the plan is for Sharp to focus the company's growth strategy around the convergence of data center and cloud services.
In a statement, Sharp said: "As enterprises drive towards services-enabled data centers to deliver more business value while managing costs and risks, CIOs are facing increasing complexity. This challenge is compounded by the rise in cloud computing, which is reshaping how services are offered, escalating data security threats, and increasing compliance regulations. Enterprises need objective guidance to deliver enhanced services, mitigate risk, and control costs in the face of this complexity. GlassHouse's objective expertise in data center and cloud services provides tremendous value to our clients, helping them to deliver pragmatic plans with measurable returns.''  
Scannell has led the company as CEO since 2011.