Innovation
Working with DigitasLBi and the Onion, Lenovo launches NFL Fantasy Football campaign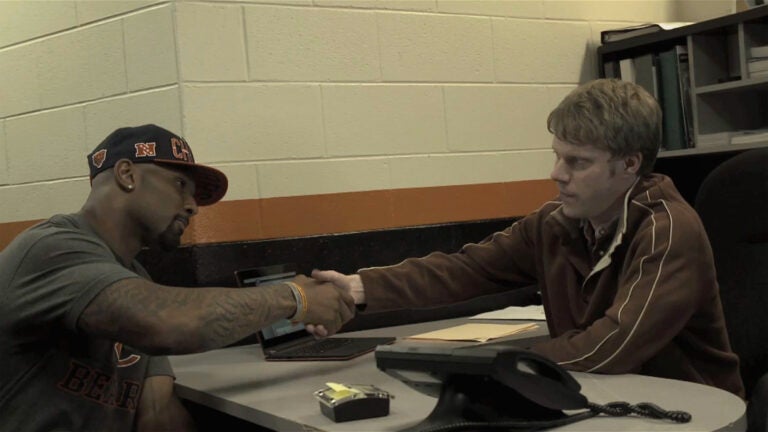 Computer maker Lenovo has just a launched a Web video series styled as an Onion "mockumentary'' that features creative input from the Boston office of DigitasLBi. One goal of the series: To alert young consumers that Lenovo's IdeaPad Yoga line of convertible laptops is ideal for playing fantasy football, said DigitasLBi, a digital marketing firm.
The campaign leverages Lenovo's sponsorship arrangement with the National Football League. And the mockumentary series on the Onion website, titled "Tough Season,'' features such NFL stars as Mason Crosby, Larry Fitzgerald, Matt Forte, Andrew Luck, and Alfred Morris, said DigitasLBi, which was selected as Lenovo's North American media agency earlier this year.
The first episode of "Tough Season'' has just gone live on both Lenovo.com/NFL and the Onion's website. (To view the first episode, please click here.)
"Tough Season'' will be used to promote Lenovo's Fantasy Coach of the Year contest that will be held on a section of the NFL's website. The winner's prize includes two tickets to the Super Bowl.
"Tough Season'' follows the exploits of one hapless fantasy football coach, Brad Blevins (team name: Brad's Awesome Team), who's been at the bottom of his league for years, Lenovo said in a press release.
DigitasLBi added: "In his day-to-day life, Brad Blevins is just your everyday office worker, husband, and father. But in his fantasy football world, he's in the company of NFL pros as the owner/coach of Brad's Awesome Team, a fantasy football team destined for greatness — if they could actually take first place for once. Follow Brad's journey as he navigates the draft, squares off with his nemesis, and tries to reach victory.'' 
The Onion was chosen as a home for "Tough Season'' because "we loved their voice and we wanted to infuse that into the storyline,'' said Kevin Berman, Lenovo's director of North American advertising and marketing services. "The Onion is a real-time content creation organization. And because we wanted continual interaction between fans, players, and our main character, Brad, The Onion is well-suited for this.''
In describing "Tough Season,'' Berman said the series will make use of "a mix of consistent real-time marketing and social engagement,'' skills that DigitasLBi specializes in.
"Brad will have his own Twitter handle and Facebook page — and starting with episode one, seven NFL players (some of who also appear on the show) will engage with Brad on these channels throughout the season,'' Berman said. "And Brad won't just tweet out episode — he'll be reacting to what's really going on during the season: commenting on games (as they relate to his fantasy football team), engaging with players, and weighing in on the fantasy coach contest leaderboard.''
The campaign suggests that fantasy football buffs will have an especially enjoyable experience if they use Lenovo products. A Lenovo marketing mantra: "For Those Who Do.'' According to a Lenovo website, the IdeaPad Yoga 11 S starts with a suggested retail price of $749.
"Fantasy football is a great platform for showing off the incredibly innovative features of our products,'' Lenovo's Berman said in a statement. "This campaign highlights the best high-tech products that any coach would ever need.''