Innovation
ARIAD is leasing more space at new Kendall Square facility, Alexandria says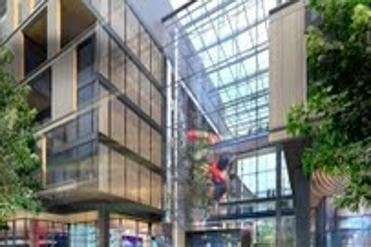 Alexandria Real Estate Equities Inc., a California company that owns, operates, and develops properties for the life sciences industry, announced Monday that ARIAD Pharmaceuticals Inc. has executed a lease amendment that will increase its occupancy at a new facility planned for 75/125 Binney Street in Cambridge by about 142,000 rentable square feet.
The lease amendment will bring ARIAD's total leased occupancy to about 386,000 rentable square feet, up from the 244,000 square feet that ARIAD initially agreed to lease in January, Alexandria said in its press release. The January plan was for ARIAD to occupy 63 percent of the new building in Cambridge's Kendall Square neighborhood. The new plan is for ARIAD to occupy nearly the entire building, Alexandria said.
Alexandria said it expects to deliver the new facility at 75/125 Binney Street facility to ARIAD in the first quarter of 2015.
With a focus on small molecule drugs, ARIAD notes on its website that it is working on new medicines to advance the treatment of various forms of chronic and acute leukemia, lung cancer and other difficult-to-treat cancers. The company recently won Food and Drug Administration approval for its Iclusig drug as a treatment for chronic myeloid leukemia. In July, European regulators granted a marketing authorization for Iclusig as a treatment for chronic myeloid leukemia and for another type of leukemia. ARIAD is also seeking approval for the drug in Japan, Australia, and Canada.
In evaluating its headcount projections for the next three to four years, ARIAD decided to lease additional space at the new Binney Street facility, an ARIAD spokeswoman said.
The company currently employs about 450 people worldwide, with about 350 of them working at two facilities in Cambridge. When the Binney Street facility is ready for occupancy, the plan is to relocate all the company's Cambridge employees there.