Innovation
Pizza analytics by Foodler show pepperoni is Boston's favorite topping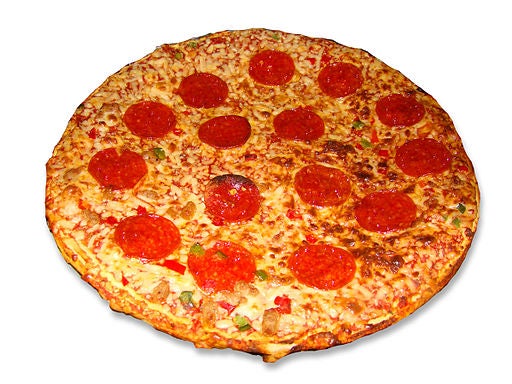 October is National Pizza Month, which at some of the startups I visit is sort of like saying October is National Oxygen Month.
Regardless, this fabricated occasion is as good an excuse as any to do some serious pizza analytics. Fortunately, we in Boston have takeout ordering and rating app maker Foodler to do the work. Foodler analyzed pizza orders from thousands of restaurants in the Hub and around the country to produce the following pizza topping popularity rankings.
National
1. Pepperoni
2. Mushrooms
3. Onions
4. Sausage
5. Bacon
6. Extra cheese
7. Black olives
8. Green peppers
9. Pineapple
10. Spinach
Greater Boston
1. Pepperoni
2. Mushrooms
3. Onions
4. Bacon
5. Sausage
6. Extra cheese
7. Green peppers
8. Pineapple
9. Black olives
10. Spinach
Foodler also compiled a list of Greater Boston's most loved pizza places, based on customer ratings.
Boston's Favorite Pizzerias
1. Ecco Pizzeria, Allston
2. Regina Pizzeria, Allston
3. Big Daddy's Pizza, Brighton
4. Bluestone Bistro, Brighton
5. Land of Pizza, South Boston
6. Esperia Grill & Rotisserie, Brighton
7. Il Mondo Pizza, Boston
8. The Proper Slice, Boston
9. City Slicker Cafe, Somerville
10. The Avenue Grille, Boston
Like all data sets, these raise some important questions.
How does fungus beat bacon? On any list?
Why is ham (a) not in the top 10 and (b) not tied with pineapple, its partner in Hawaiian pizza crime? Does anyone actually order pineapple on its own?
Let's hope our local innovators can come up with some answers soon. There are only 15 days left in National Pizza Month.