Innovation
LevelUp and Foodler get together
Foodler users can now pay for delivery with mobile payment service LevelUp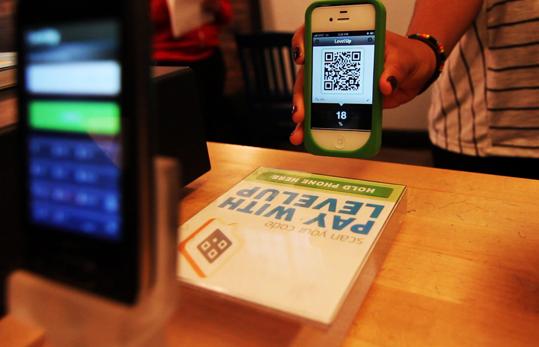 LevelUp is taking a step off the counter in a partnership with the online food delivery service Foodler.
LevelUp is best known for its scanners that often sit next to traditional cash registers and let customers use smartphones to pay for purchases. So far, the Boston startup has put those devices in more than 8,000 stores and restaurants.
Now, for the first time, LevelUp is making it possible to use the service directly via the Web and smartphones by embedding in the Foodler mobile app and website.
The deal will take LevelUp out of the physical retail space and into the world of virtual payments dominated by PayPal. Much the same way that the partnership between Square and Starbucks did last year, the deal between LevelUp and Foodler exposes the payments startup to thousands of potential new customers. To be sure, the relationship between these two Boston startups is much smaller than the Square and Starbucks deal.
Still, it's a big development for LevelUp, said Seth Priebatsch, the company's so-called chief ninja. "It's the first time LevelUp will be powering online payments, bridging the gap between the real and virtual worlds,'' he said in an email.
Starting Wednesday, Foodler users will be able to use the LevelUp option to order takeout from about 13,000 locations in the US and Canada.
The deal isn't just about giving users another way to pay, it'll also give restaurants on Foodler another way to encourage customers to order more delivery. Just like current users of LevelUp can receive rewards for using the service in stores, there may be similar incentives when using it with Foodler.
The LevelUp partnership isn't the first time Foodler is trying a new payments method. Last year, it started taking bitcoins.