Innovation
Radius Health prepares for an IPO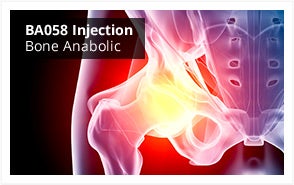 Cambridge's Radius Health is ready — again — to pursue joining the ranks of public biotechnology companies.
Two years ago this month, the developer of a new treatment for bone-loss disease filed plans to raise $86.2 million in an initial public offering of stock. Radius pulled the plans that November, citing poor market conditions.
The company, which raised private funding since then to continue its work, has no doubt been closely tracking the recently booming biotech IPO market. Dozens of young drug companies made it public last year — including nine in Massachusetts — while five have completed IPOs from Massachusetts alone so far this year.
Radius intends to be next. On Wednesday, the firm filed a plan with federal regulators showing it's aiming to raise up to $86.2 million in an IPO.
The money will be used to fund the clinical development of its advanced product candidates, which include an injection for treating the bone disease osteoporosis. The product is now in a late-stage study.
Initially founded in 2003 (under the name NuVios), the company has not generated any product sales to date. Radius reports that it had $67.3 million in operating expenses last year.
The firm has raised at least $241 million in funding to date. Top shareholders in the company include Boston-based MPM Capital, which holds 28 percent of shares. Other investors include HealthCare Ventures of Cambridge (6.3 percent) and Brookside Capital of Boston, a fund affiliated with Bain Capital (5.9 percent of shares).