Innovation
Massachusetts entrepreneurs create dating app for fitness lovers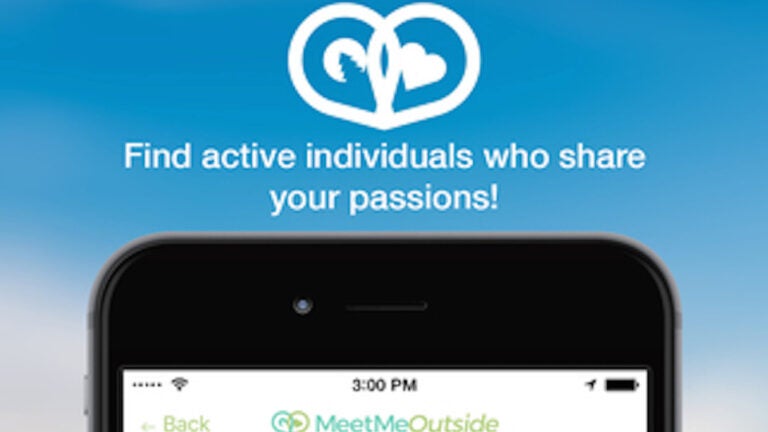 The phrase "actively dating'' is about to have new meaning thanks to a new app created in Boston.
MeetMeOutside is a dating app that specifically caters to fitness focused individuals. The app is listed as national, however the company's target market currently is Boston, co-founder Rob Hand said.
"Instead of a regular first date like coffee, drinks, or whatever, we suggest a first date as an activity to make conversation more natural and really connect with someone,'' Hand said.
The app works by pairing individuals based on their health and fitness interests, from running or lifting, to "enthusiasm for the outdoors'' or "mind and body.'' It syncs with Facebook and Instagram to pull information and photos.
Once a profile is created, the user is sent a list of seven matches per day. When a match is made in swiping fashion (similar to Tinder), the app then suggests local date destinations through Foursquare. Hand said they also hope to soon add promotion and deals for these date suggestions through the app.
Founders Hand and Harry DiLeo, childhood friends and roommates, began working on MeetMeOutside last winter. Hand has a background in fitness training, and DiLeo is a technology consultant. Their professional backgrounds and personal dating experiences shaped the idea for the app.
"One of the reasons I bonded with my long-term girlfriend is because we met when she was training for a marathon and I was training for a Spartan Beast obstacle race,'' he said. "So we bonded over training, and it's nice that we don't have to feel selfish about wanting to go to the gym in addition to spending time with each other.''
Thousands of people nationally have registered for the dating app since the company's official launch on Oct. 10, Hand said.
"Right now we're keeping our ears to the streets. We want to use Boston as a proof of concept for other cities,'' he said. "It is an active and young place so we are looking to this city to set the trend for the rest of the country.''
The app is free, and available across all Apple platforms. Hand said they are working to get the app also available for Android users.