Jobs
6 tips for finding a job while employed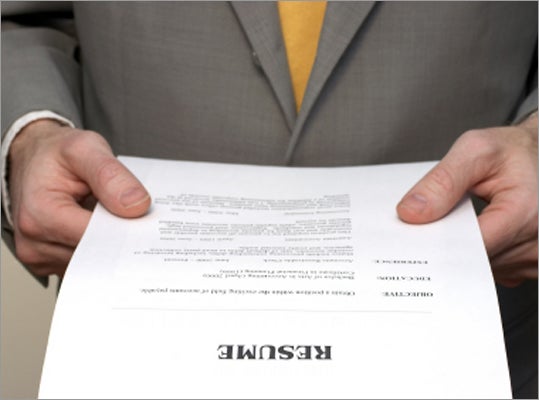 <![CDATA[In many ways, looking for a job when you're employed is the same as looking for a job when you're not employed. In either situation it helps to have a strategy, and communicate with your network.<br/>Some employed job seekers are openly looking for new work; others are job hunting without telling their current employers. The following advice should be tailored to whichever situation you are in. <i>– By Aaron Green, Professional Staffing Group</i>]]>

1. Prepare your references: Most hiring managers prefer to speak with references who can comment on your most recent job performance. If you are openly conducting a job search, you will want to ask your current manager to be your reference. However, if you haven't told your employer that you're looking for a new job you'll need to be a little more creative about this. Consider other trusted professionals you work with who might serve as discreet references, e.g. former employers, co-workers, and clients. Online recommendations can also be an alternative.

If you're conducting your job search in secret you must also be prepared to address the possibility that a hiring manager won't hire you until they talk to your current employer. In this case, the best solution is to secure a new job offer that is pending the reference check.

2. Be strategic Spend time up-front determining what your priorities and goals are. Consider what you want in a new job; e.g. salary, responsibility, commute, type of company – and then decide which of those are most important to you. This will help you determine which job opportunities to pursue; since you don't have unlimited time to spend on a job search it won't make sense to apply for jobs that don't offer the things that are most important to you. If you loosen up on your criteria, you could end up harming relationships and becoming overwhelmed.

3. Manage your time wisely: Don't turn your current office into your job search headquarters. Try to conduct your online searches in the evenings or on the weekends and to schedule interviews during your breaks or before or after your work day and schedule phone interviews rather than in-person meetings whenever it's possible to do so. That being said, it's always bad form to reschedule an interview; be sure proposed times work or plan to take a vacation day for interviews.

4. Be discreet: Until you have signed the new job offer and notified your current employer, keep your job search to yourself. As tempting as it may be to confide in a co-worker, it's professionally safer to be discreet. This includes refraining from broadcasting your status on social media sites, especially if you're connected to co-workers.

5. Put a professional to work for you: Consider working with a professional headhunter or recruiting firm; they take the burden of the search off of you and can serve as an extension of your efforts. They are skilled at working around your schedule to present job opportunities that are pinpointed to your interests.

6. Be choosy: Job seekers who are currently employed are in a better position than their unemployed peers for a couple of reasons; they are keeping their skills fresh and their networks active in their current positions and they may not be as desperate to take a new job. Not being desperate to take a job can mean that you have more time to find the right job and it can help you make a better choice when evaluating new job offers.