Jobs
The worst workplace jargon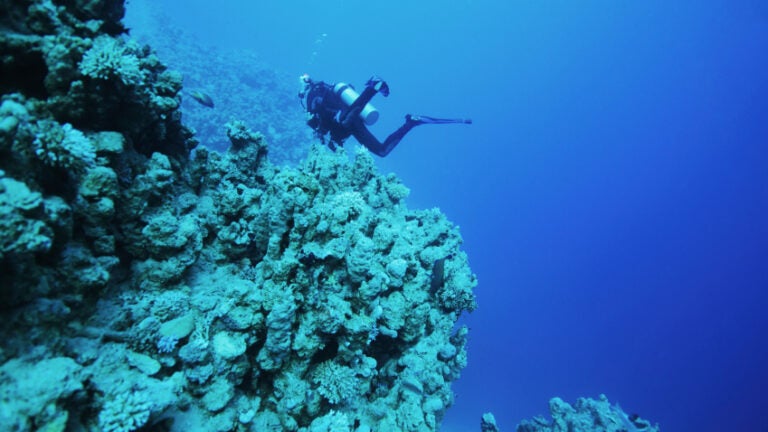 It is what it is.Or is it? What does that phrase mean, and why has it permeated so many offices? We cannot answer those questions, but we can highlight the other meaningless metaphors and expressions our readers deal with daily.Check out these recent submissions. And send your own.

Several readers complained about granular."My boss has a bad habit of using it is what it is (which makes me cringe like nails on a chalk board), sales is sales is sales, and my personal favorite; granular," said Maggie, of Billerica. "It's become a way to get through meetings. We make tick marks and giggle. Kind of like that meow scene in Super Troopers."

Marblehead's Tim had two contributions:"'Let me flesh out a few of these ideas' and 'We need to flush out the campaign ideas.' What does that mean, run it through the toilet because the ideas are so awful? It's flesh, but let's lose both phrases."

"I have no idea what it means to be, out of pocket, said Bob, of Florida. "I'm going to be 'out of pocket ' for a while today. Whose pocket are you usually in?"

Alison, of Boston, is not a fan of in the weeds, shift the paradigm, back of the envelope, or 10,000-pound gorilla

"I used to work in PR and every time we needed to conference with a client, my boss would ask us to 'get on the horn,' aka 'give them a call,' " said Dee, of Quincy. "Nothing irked me more than that phrase."

Portsmouth's Amy endures a lot of meaningless expressions, including mind if I drive? when one asks another co-worker to take over the computer keyboard or screen.

Marlborough resident Jason is surrounded by metaphors. "In marketing, every single term is jargon,'' he said. "Anything organic, enhanced, impacted, engaged with, or dialed up has me thinking about my life choices.''

Providence Erin's boss had an unusual way with words."I had a horrible boss who liked to use a lot of words. She once asked me to take the information silos and elasticize the bundles. She wanted me to put a rubber band around some piles of paper.''

Several readers are sick of the bandwidth metaphor."Anyone on your team have the bandwidth to help with a special project?" said Jake, of Boston.

Shawn, of Melrose, gets irked by this suggestion to unplug."My least favorite? When someone says to someone else in the same room 'Let's talk about this offline.' Um… are we in The Matrix?''

Boston resident Antonio's least favorite phrase: "Can I pick your brain about something?''

Bill, of Haverhill, shared several of his least favorites."My least favorite cliches and jargon are probably 'It is what it is,'circle the wagons,critical mass, and robust,'' he said. "I cringe every time I hear them.''Pictured: Boston's version of Critical Mass rolling through Somerville.

"I think the most annoying one for me, simply because it's completely unnecessary and yet extremely common, is 'I'd like to invite Justin to speak to some of your concerns.' " said Justin, of Weymouth. "Not 'speak about,' not 'address,' not 'discuss.' Speak to. Let's get something clear – you can 'speak to' a person or an animal, or even an inanimate object if you like. You cannot 'speak to' a concern, a concept, or an idea. Anyone who uses this phrase needs to 'speak to' a therapist.''

While "speak to'' is the most jarring, it's not the only jargon Justin regularly hears."There are probably a dozen corporate buzz phrases that make me physically ill – Let's drill down on this issue.Let's get our hands around this account.Let's give this customer the warm fuzzies."

North Carolina resident Lorenzo's least-favorite phrase:"Deep dive, used to indicate a course or conference session that goes into detail about a technical topic.''

Several readers complained about at the end of the day."I don't understand this and it is used everywhere. Are decisions only made at the end of the day?'' said Max, of Framingham.

Boston resident C. explained their least-favorite phrase:"Hard stop: when a meeting starts to run late a participant will state they have a 'hard stop' meaning they need to leave the meeting due to another engagement. Used regularly at my place of employment and has becoming a standing joke.''

Peel back the onion, meaning to learn more about a situation, was another popular choice.

Most of these metaphors suffer from too little meaning. This one provides too much information."The phrase 'we need to sit down and…' Like you need to specify there will be chairs in the meeting room?'' said Mike, of Framingham.

Burlington Mike's colleagues have an unusual term for attracting clients."I like when corporate suits talk about capturing business as if they are setting a trap for wild animals,'' he said.