Jobs
Part-time jobs with health insurance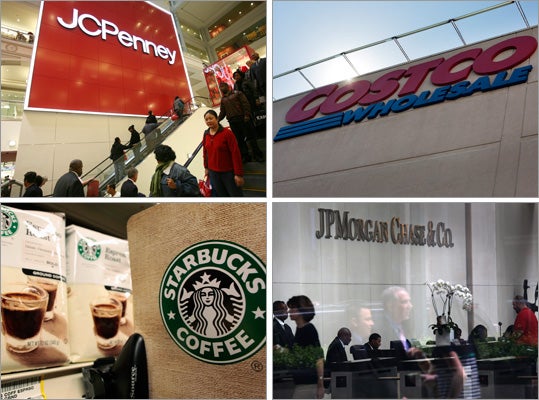 Think you need a full-time job to get health insurance and other employee benefits? In some cases, you can score health coverage by doing part-time work. These major US employers offer health insurance and other benefits to part-time workers. — Bankrate.com

Starbucks At Starbucks, workers who average at least 20 hours a week are eligible for the same benefits as full-timers, including coverage for medical, dental and vision care, prescription drugs, and alternative health treatments such as acupuncture. The company has been providing health coverage to part-timers since 1988.

UPS Package delivery powerhouse UPS boasts that it has one of the most comprehensive benefits plans around, with health insurance provided to both full-time and part-time employees. The company says the full benefits offered to its part-time, hourly employees include not only medical and dental coverage but also tuition assistance.

REIOutdoors retailer REI equips part-timers working at least 20 hours a week with the same health benefits as full-timers, including options for vision care and orthodontic dental coverage. Part-timers with shorter work schedules can have 60 percent of their medical costs picked up by the company.

Lowe's On the day they're hired, part-time employees at home improvement retailer Lowe's are eligible to enroll in a limited health benefits plan, as well as vision care and dental plans. The part-timers pay health insurance premiums, which are deducted from their after-tax pay.

Bank of America Employees who work as few as 20 hours per week at Bank of America are eligible for the same comprehensive benefits package that the banking company offers its full-time workers, says Jim Huffman, senior vice president of benefits. The benefits include medical, dental and vision coverage, life insurance, disability coverage, health care accounts, and a flexible spending account for dependent care.

Whole Foods Market Employees at natural foods grocer Whole Foods who work at least 30 hours per week are considered full-time and receive benefits paid by the company. Part-timers who work fewer than 30 hours a week also have access to the Whole Foods health plan, but they have to pay for the coverage themselves, says spokeswoman Libba Letton.

JPMorgan Chase Part-timers working at least 20 hours a week at financial conglomerate JPMorgan Chase may take advantage of the same health insurance benefits as full-timers. The benefits include medical, dental and vision coverage, also spending accounts for health care, transportation and child or elder care. Details vary by location.

J.C. Penney Department store chain J.C. Penney offers its part-time employees a choice of two medical plans to help with their health care costs. Both the basic and the "premier'' plan include pharmacy discounts and an accidental death benefit. The premier option also offers wellness, prescription drug and maternity benefits.

Land's EndLands' End offers health care to part-time workers via a medical clinic at the company's Dodgeville, Wis., headquarters. The apparel company owned by Sears Holdings Corp. also has life insurance, dental and vision plans for part-timers, and it provides them with free access to an 80,000-square-foot fitness center at the home offices.

Costco After 180 days, part-timers at warehouse club chain Costco become eligible for the company's basic health insurance and dental plans, plus prescription drug and vision benefits. A program offering counseling for work and/or family issues is available to part-time Costco employees from their first day on the job.