Jobs
Champion of Diversity Carl Sciortino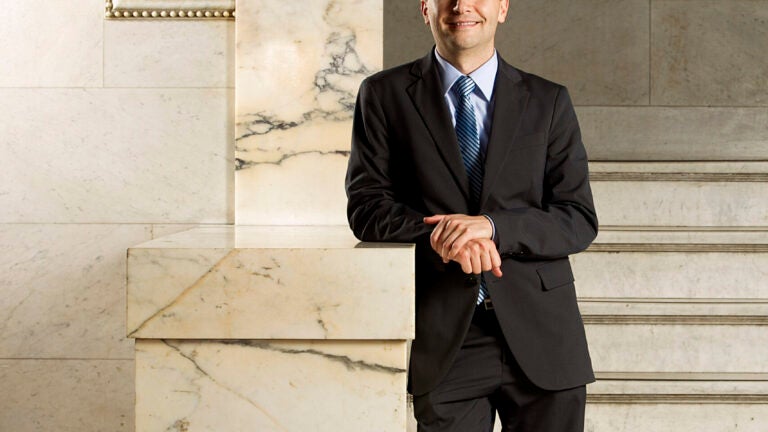 After eight years in the State House, Representative Carl Sciortino has earned a reputation as an advocate for lesbian, gay, bisexual, and transgender rights.
But that title often irks him.
"I don't see LGBT rights as a separate category,'' says Sciortino, 34. "I want to tell the story of [their] rights within the context of social and economic justice.''
A Tufts University graduate, Sciortino represents Medford and Somerville and is one of just a handful of openly gay state representatives in Massachusetts. Sciortino was elected in 2004 in a campaign centered on supporting gay marriage in the Bay State; his more recent successes include his push to pass the transgender antidiscrimination bill he cosponsored, making it a crime to deny someone access to housing or employment based on their gender presentation.
"It seemed pretty straightforward to me,'' Sciortino says. "Trans people didn't have a level of legal protection that the rest of us take for granted. It was a no-brainer.''
Sciortino says much of his political success comes from his refusal to distinguish between the needs of LGBT people and the rest of his constituents. "Gay or straight, we're looking for all the same things: safe communities, good jobs, public transportation, clean drinking water, and everything in between,'' he says.
In the lead-up to the vote on the bill, Sciortino worked to ensure that transgender constituents and their families could directly address legislators with first-hand stories.
"I have the honor of not only representing people, but also elevating people to be their own advocate,'' Sciortino says. "It's important for trans people to have their own voices and represent themselves — within the LGBT community, but also distinct from it.''
Gunner Scott, executive director of the Massachusetts Transgender Political Coalition, says Sciortino worked hard to educate himself on the issues that affect transgender people and their families.
"The first step in being a really great ally,'' Scott says, "is acknowledging that you don't know it all.''
— Martine Powers