Jobs
Champions of Diversity Michael Hyter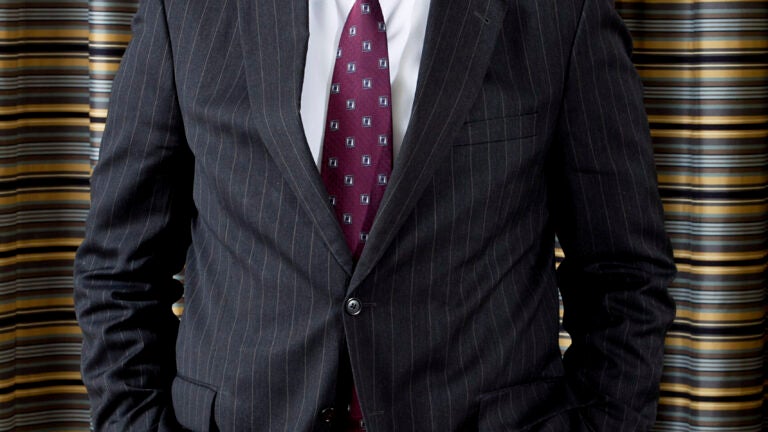 As the president and managing partner of Global Novations, a Waltham corporate training and management development firm, Michael Hyter, 55, has been heralded in the human resources industry as a leader in workplace diversity. Hyter began integrating his innovative philosophy — that diversity pertains to ways of thinking, beliefs, and even behavior, as much as it does race or gender — into the company's training materials and classes when he became its chief executive in 2001.
"Looking at someone and seeing how they're different from us is easy,'' Hyter says. "The real hurdle is learning to accept people's differing thought processes and personal belief systems and seeing the value in those things.''
Global Novations offers major corporations and small mom and pop shops across the United States and in Europe (clients include Microsoft Corp. and Procter & Gamble Co.) diversity, inclusion, and leadership development training.
Employers who can learn to integrate employees' personal philosophies into their corporate philosophy have better track records in attracting new customers — and they tend to have more meaningful relationships with their employees, says Hyter. What's more, "People who work better together are more productive overall.''
"It's clear to me that Mike and his team are incredible talents who truly understand global cultures and the way the world has changed,'' says Gwen Houston, chief diversity officer at Microsoft.
Houston recently hired Hyter to create employee diversity training for a "faster, younger, global audience'' that interacts through technology rather than face to face. Global Novations, Houston says, has set the bar in their industry by "changing the conversation about diversity and making it much more about cultural dexterity and not just the same old standards of race and gender and so on.''
In recent years, Hyter, who sold the company in September to Korn Ferry but continues to run it, says he has seen a sea change in corporate mindsets about the importance of diversity and inclusion.
"At one time, the attitude was that diversity was a separate 'problem'' that got little attention, he says. "No executive or manager felt like it was his responsibility. We've really pushed the concept of integrating all diversity initiatives with talent development and even management succession programs. You can't just add 'different' people to your workforce and stop there. There needs to be a clear path to inclusion at all levels of a company's leadership structure.''
— James H. Burnett III