Jobs
Champions of Diversity Priti Rao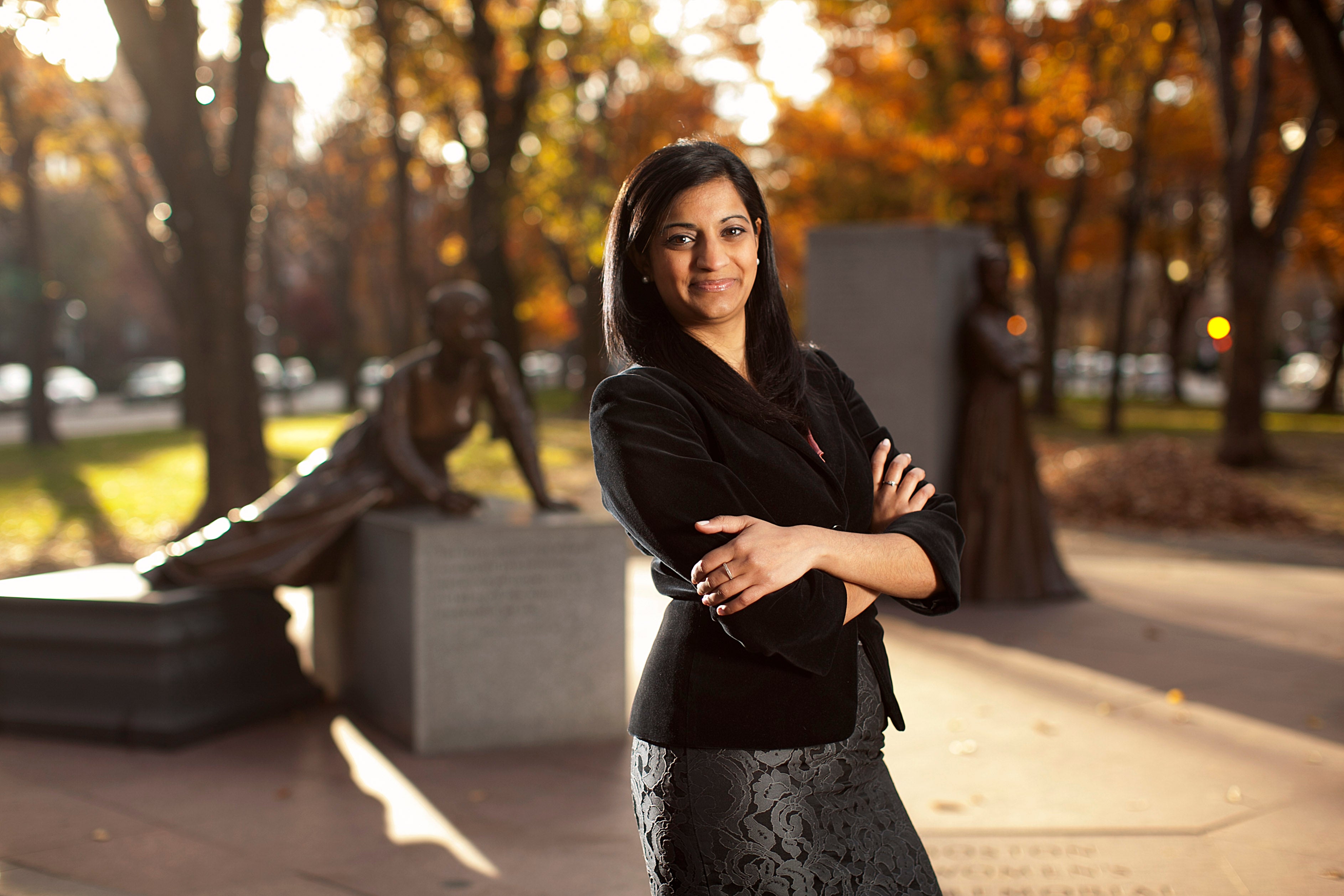 Now that the dust is settling after the general election, Priti Rao, executive director of the Massachusetts Women's Political Caucus, is feeling inspired and excited.
With Elizabeth Warren's victory and women voters coming out in record numbers, as well as other gains for female candidates in congressional and state legislature races, Rao says there has been a fundamental shift in the political conversation.
"Our country is changing as our government becomes more reflective of the citizens in our population,'' says Rao, 26, the first woman of color to head up this nonpartisan organization committed to maximizing the number of women in government leadership positions.
After the blur of election activity — coordinating the caucus's efforts in fund-raising, canvassing, phone banking, volunteer recruiting, media training, and more — Rao is regrouping to expand the organization's network into diverse communities outside Boston. "Promoting women and increasing their participation is not a political issue but an equality issue,'' says Rao, who last year joined forces with another coalition, Women's Pipeline for Change, to push for policies and resources that level the playing field for female candidates, people of color, and low-income neighborhoods.
She also points with pride to the organization's municipal endorsement program, which she credits with helping Ayanna Pressley become the first woman of color reelected to the Boston City Council and Fitchburg's Lisa Wong win a third term as the state's first Asian-American female mayor.
Rao grew up in Rochester, N.Y., the daughter of immigrant scientists who emphasized the importance of staying up-to-date with current events.
Today, she mentors and encourages other young women to be politically active.
"We need to adopt new strategies that increase the electoral participation of women, especially women of color, by making visible the pathways for leaders to emerge and offer public service,'' Rao says.
During the presidential debates, Mitt Romney's comment about the "binders full of women'' that the caucus provided to him when he was Massachusetts governor put women in the spotlight for a brief shining moment, says Rao.
But expanding women's political horizons, she says, is a long-term and ongoing process. "We want to have women at the table to help make the decisions that affect us every day,'' Rao says.
— Cindy Atoji Keene