Jobs
Champions of Diversity Robert F. Rivers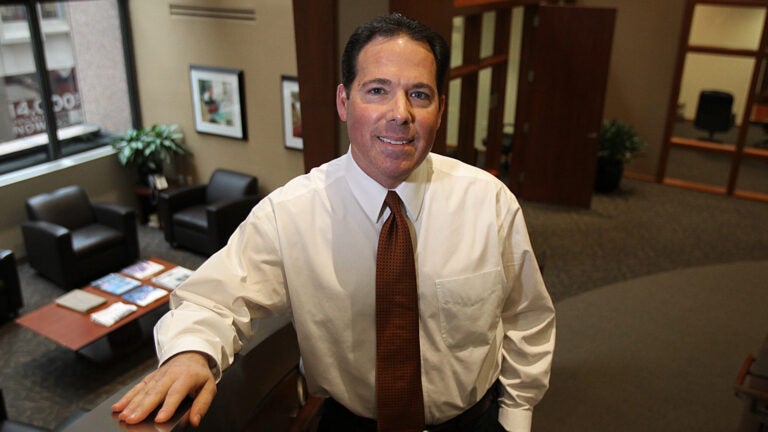 A few years ago, Eastern Bank president Robert F. Rivers took a hard look at the Boston bank's governing group and became concerned: As at many banks, it was almost entirely made up of older white men.
"I have nothing against older white men,'' says Rivers, 48. "I aspire to be one myself some day, but we had some really glaring gaps.''
Rivers, a career banker who grew up in Stoughton, says the lack of diversity wasn't intentional. But the bank typically found new corporators and trustees, the people who elect directors at mutual banks, by asking current members for nominations. And since they were mostly white males, they tended to know mostly other white males. "Unless you can break the cycle, it just continues.''
To break the cycle at Eastern, Rivers made a conscious effort to frequent minority events and recruit professionals of color, such as Colette Phillips, a black Boston public relations executive known for multicultural marketing. Rivers says he cold-called Phillips after reading about her and later persuaded her to join the bank's trustees. He says the number of minorities and women on the governance committees tripled to 30 percent over the past few years, though he hopes to increase it further as existing members retire.
Rivers also pushed the bank to battle for gay rights after it bought Wainwright Bank (which already had strong ties to the gay community) two years ago. He helped persuade the bank to testify in favor of a transgender equal rights bill on Beacon Hill, join a challenge to the federal Defense of Marriage Act, and offer a stipend to gay married employees to offset the extra taxes they have to pay for their partners' health care benefits — despite some colleagues' concerns that the moves could potentially offend customers. Rivers also recruited gay leaders to the bank's governance boards. Named after Robert F. Kennedy, Rivers says he was inspired by RFK's own push for social justice issues.
"Bob's commitment to diversity and inclusion is not just an effort to check the box,'' says Kara Suffredini, executive director of Mass-Equality, a Boston gay rights group, who became an Eastern corporator in March. "He genuinely believes it the morally and right thing to do.''
— Todd Wallack