Jobs
Should you hire a career coach?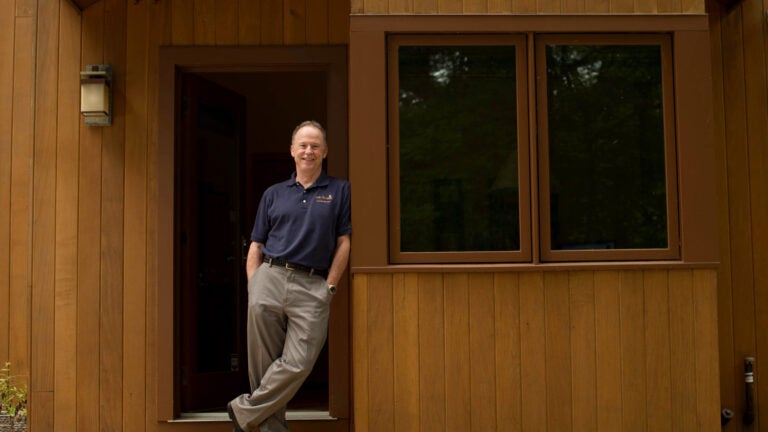 You feel trapped in your job, unhappy in your work, and fearful of your prospects. You've polished your resume and applied for different positions, but without success. You're unsure of what to do next.
Should you hire a career coach?
Thousands of people across the country tout themselves as career, job, life, executive, transition, and other types of coaches, but before enlisting their services — and paying $100 an hour or more — job seekers and career changers should beware. There are no requirements for becoming a career coach, and none are licensed by Massachusetts or any other state for that matter.
"The word 'coaching' is one of those words that should make you want to look much closer at what you're getting,'' said Katharine Brooks, executive director of Wake Forest University's office of personal and career development and author of "You Majored in What?,'' a career-assistance book. "It's something of the Wild West.''
Patricia Hunt Sinacole, owner of First Beacon Group, a human resources consulting firm in Hopkinton, says she often hears from people frustrated with the quality of services they have received from self-described coaches.
"When you get right down to it, it's a very unregulated field,'' said Sinacole, who writes for the Globe and Boston.com's Job Doc blog. "Anyone can hang their shingle and say they're a career coach.''
What that means is job seekers need to vet potential coaches thoroughly and carefully. A good coach — and there's lots of them, too — can be of enormous benefit to people who feel they're in a rut and need a jolt, career specialists said. They typically offer one-on-one sessions to explore career goals and options, as well as nuts-and-bolts advice on how to write resumes, conduct job interviews, and network.
At first glance, John "The Job Guy'' Bates, a career and personal coach in Mansfield, appears to be one person who would need a careful, prehire screening. He has an associate's degree in computer science and doesn't have a coaching certificate from a credentialing group. He only started his career as a full-time coach eight years ago when he was in his early 50s.
But scratch the surface and you find out that he's a former district manager for TJX Cos. and a former director of client services at a Boston career management firm. Indeed, he used to supervise career coaches at his old management firm, as well as regularly interact with both clients and corporate executives.
He also receives a thumbs-up from Sinacole, who has referred coaching business to him in the past.
Joel Carrara of Franklin learned about Bates through word-of-mouth recommendations, which specialists say is one of best ways to find effective coaches. Carrara said he felt unhappy and unfulfilled in his job selling wood, tile, carpet, and other floor products when he sought Bates's help several years ago.
"I just didn't know what direction to go in,'' recalls Carrara, 39, who has a bachelor's degree in education and history from Castleton State College in Vermont.
Bates said Carrara, who had once worked in an office supplies store in Vermont, struck him as someone who was a good listener, liked sales, enjoyed getting out of the office and meeting people, and disliked corporate settings and red tape. This assessment, Carrara said, helped him realize that his professional strengths, knowledge, and preferences more closely matched those required at his old office supplies job, and that's when he started thinking about starting his own office supplies business.
After only a few sessions, Carrara was forced to act on his idea — he was laid off from his sales job in 2008 during the financial crisis. He immediately began cold-calling potential business customers and introducing himself to possible clients at chamber of commerce meetings and other networking events, slowly building his one-man Printsmart Office Products.
Today, his sales volume has grown to the point that he has to lease warehouse space for his inventory.
"He kept bringing back up what I had previously done well and enjoyed doing,'' Carrara said of Bates. "It helped clarify things. I knew I had passion and was good at selling.''
But to make sure it turns out well for others seeking career help, human-resources and job-search experts stress the following when deciding whether to hire a career coach:
■ Review their college degrees and work experience. Though they may not have a degree in psychology or counseling, many successful career coaches have degrees or experience in business management, education, and other fields that indicate they are knowledgeable about the work world and teaching.
■ Ask for references from past clients. If a career coach won't provide references, don't even think of hiring him or her. One of the best ways to find a good career coach is through recommendations from friends and colleagues.
■ Visit or check out the website of a university's alumni or career office. Colleges often maintain a list of screened and recommended career coaches in the area. At Babson College's Olin Graduate School of Business, for example, the MBA career development center provides alumni with a list of 15 prescreened career coaches, said Cheri Paulson, the center's director.
■ Look for "coaching certificates'' issued by credentialing organizations. Consumers, however, should be aware that there are many unreliable groups that merely sell certificates to anyone who wants one. Among the respected credentialing groups for career coaches are the Center for Credentialing and Education in North Carolina and International Coach Federation in Kentucky.
The International Coach Federation issues about 2,000 coaching certificates a year, the majority of them for people intending to become executive, leadership, transition, and career coaches, said Magda Mook, the chief executive. To receive a general coaching certificate, the federation requires anywhere from 60 to 200 hours of instructions and mentoring from accredited schools and previously certified coaches.
By Jay Fitzgerald | Globe Correspondent
►Putting a career coach through his paces. G5