Jobs
Why I love my job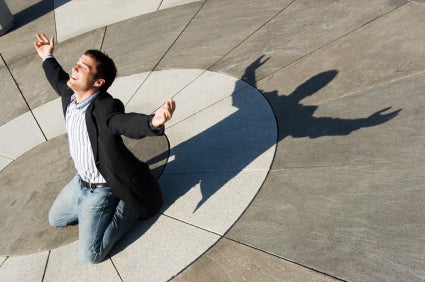 Are you among the lucky folks who really love their jobs? The Boston Globe recently spoke to a group of people from a variety of different career backgrounds about their jobs and why they love to punch in to work every day. Check out what they have to say about their companies.What about you? Do you love your job or hate it?

Kathleen Hawley

Employer: Fruit Center Marketplace, MiltonJob: Recipe demonstratorWho doesn't love to sample a little morsel of food when they're shopping at the market? I'm the lucky chef who gets to create and share these delicacies, whether it's a kiwi apple jam with cheese or prosciutto mousse. I want customers to taste a bite and be inspired to use the recipe for a Saturday night dinner party or late afternoon snack. Fun fact: I'm a total foodie and classically trained French chef — I have over 200 cookbooks in my house, overflowing from my kitchen and beyond. So when I retired from teaching at the Quincy Public Schools and wanted to launch a second career, I was so happy to use my culinary skills here. You just have to try one of my latest creations, avocado mac 'n' cheese.

Bernice Ameyedowo

Employer: L. Knife & Son Cos., KingstonJob: Office manager My role is to help this top beer wholesaler continue its topnotch distribution of specialty beers and domestic brands. I oversee the accounts for Rhode Island, Maine, Vermont, and Connecticut, preparing monthly financial statements and preparing sales and inventory figures. I have a degree in both accounting and human resources, so being able to use both my analytical and people skills is very rewarding. The highlight of my week is casual Fridays, when I can wear jeans and an afterwork gathering takes place in the corporate kitchen. The refrigerator there is filled with an assortment of beers, which allows me to actually taste the beers we are selling. My favorites are Michelob Ultra and La Fin Du Monde. Fun fact: I like to play volleyball at the beach. It helps me stay active with out the drudgery of exercising. I'd do it sunup to sundown if I could.

Matt Explosion

Employer: Paytronix Systems, NewtonJob: Software engineerI'm the chief architect for the messaging platform, taking care of software requirements and problem solving when things don't work properly. I'm constantly under the hood, so to speak, tinkering with interfaces and functionality. I master the patches, software fixes that update computer programs or its supporting data. Drilling down and looking at the architecture and code to find errors or bugs is very satisfying. I look forward to the Paytronix Olympics in the summer. When else do you get a chance to compete in a typing contest or Bananagrams competition? Fun fact: I have a lime green Kawasaki Super sport motorcycle. I ride to work on it everyday. It goes fast, and that's all it's made for.

Seth Carbonneau

Employer: Novartis Institutes for BioMedical Research, CambridgeJob: ScientistI'm a strongman and compete in competitions that display feats of strength, like lifting boulders and hauling a Hummer. The physical challenge of moving improbably heavy stuff is mentally stimulating for me. I have a very strong mind-body connection, which helps me appreciate the patient focus of my investigations. The work I'm doing will ultimately create compounds or specific inhibitors that will help patients with cancer. Fun fact: I used to be a cheerleader up in Maine. In middle school. People are very surprised when they hear this.

Gideon Nieman

Employer: Wequassett Resort and Golf Club, HarwichJob: Server The motto of our fine Cape Cod resort is, "You have arrived.'' I feel this is true, not just for our guests, but for employees such as myself as well. When I look out the windows of the dining room onto the bay, I feel the peaceful beauty of the scenery that surrounds us. Being friendly and courteous is second nature to me, and I believe in sending out positive energy to the world. Fun fact: I'm from South Africa, where I was a professional ballroom dancer. I haven't danced since I've come to America, since I don't have a partner here. I miss it a lot, but I keep watching dance movies to remind myself what it's like.

Veda Eswarappa

Employer: Parthenon Group, BostonJob: Associate consultant I split my time between the education and health care practice areas. These are industries where I really feel I can make a difference in people's lives. One of my favorite projects was looking at how low-income students can achieve stronger career pathways by boosting their educational achievement. When I was first looking for a full-time job, I was advised to look for companies where my colleagues would be smart, nice, and driven. Smart and driven were easy to find, but "nice'' was a little more nebulous. I work with a team that is truly nice. Fun fact: I wrote a book on biomaterial applications. It's based on my college thesis and talks about innovations to address the many health problems in the developing world.

Molly Engles

Employer: Mystic Valley Elder Services, MaldenJob: Case workerI work with the elderly in Reading, North Reading, and Malden, and never fail to be amazed by the depth of their personal history, creativity, wisdom, and friendship. I'm there to make sure they receive whatever they need, whether it's a home-delivered meal or a visit to the doctor. I think seniors should be able to live independently in their own homes and communities as long as theycan. It enhances their dignityand well-being. Fun fact: I've been boxing for about a year — I love it. I don't know if I could actually spar with anyone, but I do like hitting the heavy bag — it's a good stress release.

Mark Watson

Employer: Enterprise Bank, LowellJob: Lead mail clerkMagazines, loan payments, bankruptcy notices, insurance letters, cards — whether the mail is coming in or going out, I handle the distribution for the entire company. This includes the downtown campus and 20 branches — soon to be 21 — and over 400 people that I need to keep track of. With 25,000 pieces of mail a month, that's a lot of work. I drop off envelopes and packages and walk through every department in our main location — that's four floors of two different buildings. I probably see more people on a daily basis then anyone else does. Fun fact: I drive a school bus fora local company and collect hundreds of model buses. It drives my wife crazy; her opinion is that a bus is just a bus and they're all the same. I don't agree.

James Retos

Employer: The Institute for Health and Recovery, CambridgeJob: ClinicianI work with a lot of troubled young people in North Shore communities — Beverly, Peabody, Danvers, and Salem — and try to relate to them and help them get sober from drugs and alcohol. They use everything from marijuana to heroin, and I carry Narcan, an opiate blocker, in case someone's not breathing after an overdose. I might get a call from a family in crisis, like one 16-year-old who was going to school drunk. Fun fact: I play in a very competitive flag football league every Sunday. It's my way of thinking I'm still young — except Monday morning I am usually very sore.

Meraldo Lizardo

Employer: Herb Chambers Cos.Job: Valet managerThe BMW Z4roadster, 7 Series luxurysedan, Z4 hybrid — as a valet for BMW of Boston, I get to drive all these great cars. I've even been the attendant for celebrities, including a Bruins hockey player and Red Sox pitcher. The dealership gets over a hundred appointments a day, so it's important to keep the flow of vehicles going. I write down information about the vehicle, then tag the car and move it either into the technician bay or up to the roof. I've always dreamed about having a new car. Now I have a sea blue 328i that I lease at a discounted employee rate from the dealership. Fun fact: My favorite pastime is scuba diving. I like to explore the waters in Plum Island, Rockport, and up in Maine. When I go back to the Dominican Republic, I escape by going in the water. I forget about any problems I have.

Pete Gamache

Employer: Localytics, BostonJob: Senior software engineer I have a roll of magnetic computer tape on my desk. It's completely obsolete and a really bad paperweight. I keep it as a reminder of how much computing power has changed. As an engineer, I have my fingers in a lot of projects. I like to joke that I'm a maître d'API at Localytics; I serve up our API [Application Program Interface, which specifies how software components should interact with one another], which is the underpinning of our new user interface. Fun fact: I cure and smoke all my own bacon, and I make pickles in the fall. I ran the Tough Mudder with the Go Loco Localytics team this year — barefoot. That is 12 miles up and down a hill with 25 obstacles over 4 hours without any shoes. But I have no plans to do another one any time soon.