Jobs
Bank offers wealth of opportunity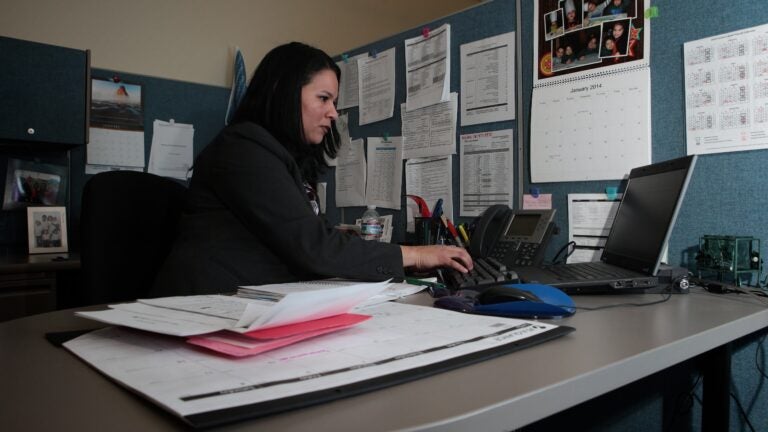 Ive P. Gonzalez's own Eastern Bank story tells it all. Today a vice president and human resources generalist, Gonzalez started as a teller when she was 17, left to go to college, but returned nearly a decade later, thanks in part to old colleagues who were eager to help.
"It's a testimony to the longevity of our employees and their commitment to our customers and communities,'' she said.
Eastern Bank, with 95 branches and 1,700 employees, was nominated by its workers and named one of the Globe's Top Places to work. Gonzalez spoke with Globe correspondent Cindy Atoji Keene about opportunities at Eastern Bank and in financial services.
When people think of banking, they usually think of tellers, but Eastern Bank has what other opportunities?
Eastern Bank offers not only banking, but also encompasses a major lending group and insurance. We currently have approximately 50 openings in commercial credit, corporate compliance, customer service, finance and audit, and technology.
And yet the "face of the bank'' are customer service associates, correct?
About 60 to 65 percent of our workers are in customer service or the retail sector. Depending on the size of the branch, there could be as many as 35 customer service staff or as few as four. The customer service representative is a hybrid of teller and customer representative — they do bank transactions but also are able to sell our products.
Can entry-level applicants find opportunities at Eastern Bank?
As long as a candidate has basic business acumen, professionalism, and the ability to learn quickly, they may find a place at Eastern Bank. A college degree is helpful but not necessary. Because we are a financial institution, we do a security check and also a credit check, but we always look at the entire picture before making a judgment.
What opportunities are there to move up the ladder?
That's our first priority. We always look internally first when hiring. As an example, a branch manager who started here 25 years ago is now a regional manager responsible for 13 branches. And there are people who started in retail and we helped them get training so they could move to the management information group.
How do you embrace diversity and encourage inclusion?
We have employee networks that encourage awareness or new ways of thinking. In addition, it is incredibly helpful to us when someone comes in with a second language, especially in certain communities. For example, in the Lawrence branch, if a teller can have conversations in Spanish, the customers really appreciate it. Lynn has a large Russian population, and there can often be a long line waiting for that one teller.
Top Places to Work
Check out the region's best employers at www. boston.com/topplaces.