Jobs
Host of opportunities in hotel, hospitality industry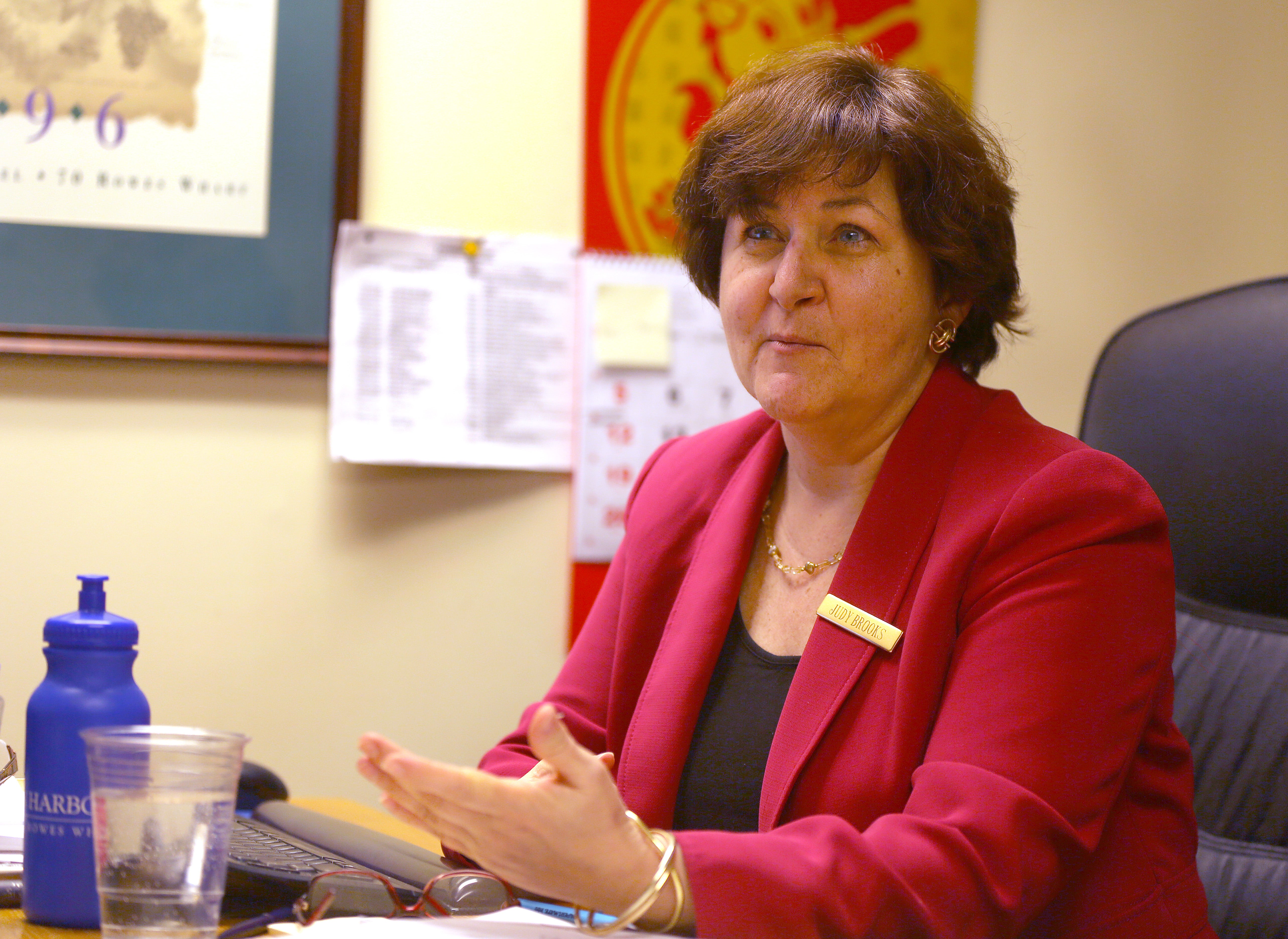 Maybe the most unusual job at the Boston Harbor Hotel is the zamboni operator, hired to maintain the ice rink located under the iconic archway on Rowes Wharf. With a wine festival, the four-star restaurant Meritage, an elegant spa, and other services and amenities, the Boston Harbor Hotel staff runs the gamut from bartenders to massage therapists
Boston Harbor Hotel was nominated by its employees and named one of the Globe's Top Places to Work in 2013. Judy Brooks, regional director of human resources at the Pyramid Hotel Group, which manages the hotel, spoke with Globe correspondent Cindy Atoji Keene about opportunities at the hotel and in the hospitality industry.
Winter is typically a slow season in Boston, but when will you gear up for summer tourism?
We start running full throttle in March. Currently, we are looking for a host or hostess, three security officers, and a server, but in the warm weather we need a lot more manpower. The upper and lower terraces and the Alley Bar start hopping, which means we need even more servers, food runners, and hostesses. The (amount) of foot and car traffic increases, so additional security and valets are also added to the mix. Everything is ramped up.
How can applicants find out about jobs at Boston Harbor Hotel?
All of our jobs are listed on BestHotelCareers.com, a website for Pyramid Hotel Group, which owns properties throughout the country, including golf courses, resorts, and spas.
And the hotel also offers times when people can drop in and find out about opportunities?
On Tuesdays, Wednesdays, and Thursdays
from 9 a.m. to noon, folks can come by and fill out an application. There is a bank of computers where they can complete the forms, and sometimes we can chat with them and talk about the hiring process. It's not unusual for a person to stop by and inquire about a job and end up eventually getting hired.
What's the average starting salary at Boston Harbor Hotel?
The average hourly wage is $16 an hour, but that doesn't include bonuses, benefits, and other perks of working at the hotel. We also have language classes, tuition reimbursement, and grant assistance. And of course, salaried workers can earn much more.
Can you give a specific example of an entry-level worker who has risen through the ranks?
One man was a recent immigrant and couldn't speak English; he was initially hired as a dishwasher. He took English classes, and became a busboy, then server. Eventually he finished up his bachelor's degree in hospitality and got a management role.
Top Places to Work
Check out the region's best employers at www. boston.com/topplaces.