Jobs
Reach out, make a move, freelance
And other ways young job seekers can find success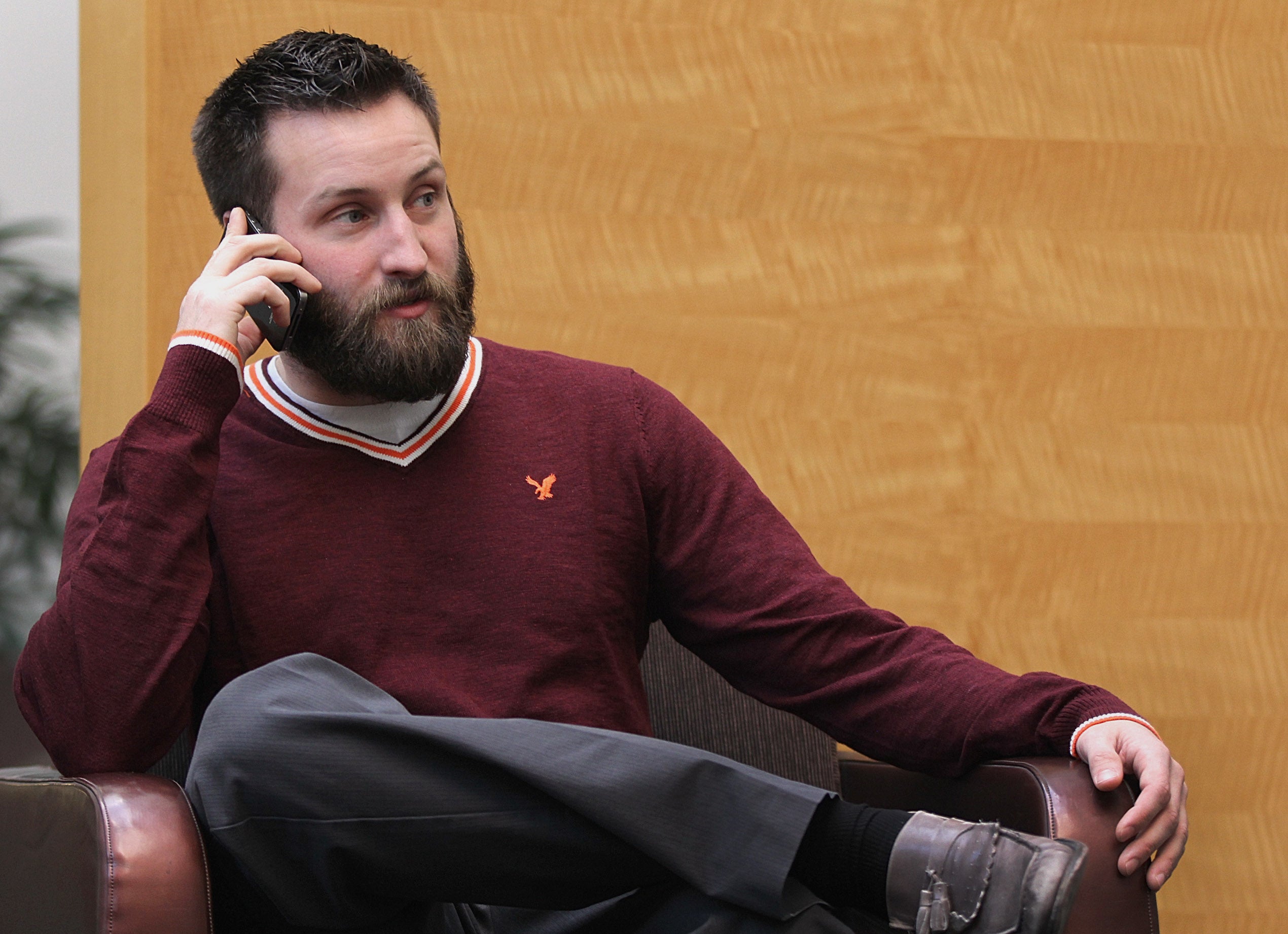 Like many twentysomethings who graduated from college in recent years, Gregg Chiarello had a hard time getting a career started. Despite applying for scores of jobs on job boards and company websites, he couldn't parlay his degree in marketing and years of retail experience into a professional position.
"I was getting nowhere,'' said Chiarello, 27, of Somerville.
So Chiarello reached out to an old college friend, who suggested he apply for a job at the Cambridge biotechnology company where the friend worked. The personal connection helped Chiarello get his first "real job'' last November.
Chiarello's success with networking is just one example of the techniques and tools that recent college grads — and not-so-recent ones, for that matter — can employ to break into one of the toughest job markets in decades. Here are 14 tips from career specialists that might bring success in 2014.
1. Get help from your alma mater. Set up an appointment with a career counselor there to assess your job-search strategy. Also, connect with alumni through LinkedIn, which leads to . . .
2. Use LinkedIn effectively. If you don't already have an account, get one. You can register for free Learning Webinars through the LinkedIn Help Center on topics such as using LinkedIn in the job search. Also, write a snazzy headline for your profile and join the site's online networking groups.
3. Make the move. Job-hunting from afar can be difficult because many employers prefer local candidates. Moving can open doors.
After graduating last year with a major in government, Rachel Smith used her Smith College network to find a house-sitting gig so she could move to Washington, D.C., without a job. Once there, she met a woman at a networking group event who told her that her boss was hiring. Smith got the job in the public policy department of a law firm.
4. Freelance. In addition to helping you break into regular jobs, freelancing might turn into a full-time career. Bill Connolly, for example, wrote a book, "Funny Business: Build Your Soft Skills Through Comedy,'' and joined the cast of a local comedy troupe while working a full-time job at a marketing firm.
After getting laid off from the marketing firm a couple months ago, Connolly became a full-time freelancer, combining writing, comedy, and consulting. "So far I'm enjoying it,'' said Connolly, 25, who divides his time between Boston and New York. "But it's not as stable as having a regular job.''
5. Try temping. This option might be more flexible than a regular job while helping you gain office skills and check out prospective employers. Many employers use temporary positions to try out workers before offering them permanent jobs.
6. Volunteer. It will get you off the couch and feeling better. Remember, update your volunteer experience on LinkedIn.
7. Build your Web presence. Establish a blog or website to showcase your interests and expertise. Clean up anything you wouldn't want a prospective employer to see.
8. Join professional organizations and attend networking events. Even introverts can get better at networking through practice, practice, and more practice.
9. Conduct informational interviews. Keep it to 15 minutes and never ask for a job. Instead ask professionals about their own career paths and any advice they can offer about getting into the field.
10. Pump up your resume. Include a summary statement of your education, experience, and skills so busy employers can eyeball your resume quickly.
11. Customize your cover letters. Jayne Mattson, senior vice president at Keystone Associates, a career consulting firm in Southborough, recommends a "T'' format in which you mention five or so requirements of the job on the left-hand side of the page and how you satisfy them on the right.
12. Prepare for interviews. Make sure you've researched the organization beforehand and carry yourself professionally. Afterwards, send a timely and carefully proofed thank-you note.
13. Live and learn. Seek out positions in organizations where you'll learn a lot and take classes to fill in the gaps.
14. Stay positive and be patient. Remember, you're not alone, so seek help and support when you need it. "It can be difficult to experience rejection,'' said Stacie Hagenbaugh, director of the Lazarus Center for Career Development at Smith College. "You need to press the reset button and keep going.''