Jobs
More Job-Seekers Search Via Mobile Device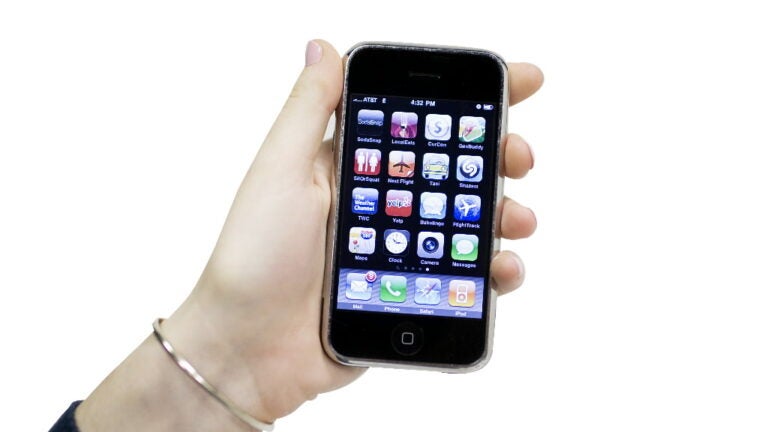 You use your phone to find restaurants, parking, hotels, and more. But what about a job? According to a new survey by Glassdoor, more and more job-seekers are looking for employment opportunities from their devices.
The career company surveyed 1,000 employees and job-seekers and found almost nine out of 10 job seekers (89 percent) said they are more likely to use a mobile device for their job search in the next 12 months, up seven percentage points from the previous year.
Interestingly, the Glassdoor survey also found while three-quarters of respondents were likely search for jobs on a mobile device, only 44 percent are likely to apply for jobs from those devices.
Glassdoor highlighted some of the major challenges mobile job-seekers face. According to the survey, half of job seekers find it difficult to apply to a job via mobile device. Also, 25 percent of respondents were less likely to apply to a job if the company's career site is not mobile-friendly.
In a press release, Glassdoor chief technology officer Ryan Aylward said businesses and recruiters need to be more prepared for candidates who apply via mobile device.
"Specifically, they need to ensure their careers page and job listings are mobile optimized or they risk losing top talent. Employers that prioritize making it easier for prospective talent to apply to their job listings via mobile will have a clear advantage when it comes to winning the war on talent.''
The survey highlighted three major barriers for applying to a job with a mobile device. According to the survey:
• 69 percent find it easier to apply for a job from a desktop computer or a laptop.
• 38 percent of respondents found many company career sites and job listings aren't mobile-optimized
• 37 percent are afraid they will make a mistake
The survey revealed plenty more about how job seekers used their devices. Among Glassdoor's findings participants reported they were: Likely to save a job listing on their device to apply from a computer later (44 percent); get real-time alerts about job-openings (44 percent); research salaries at potential companies (34 percent); and more.