Jobs
7 Places to Go For a Work Retreat (Or Just For Fun)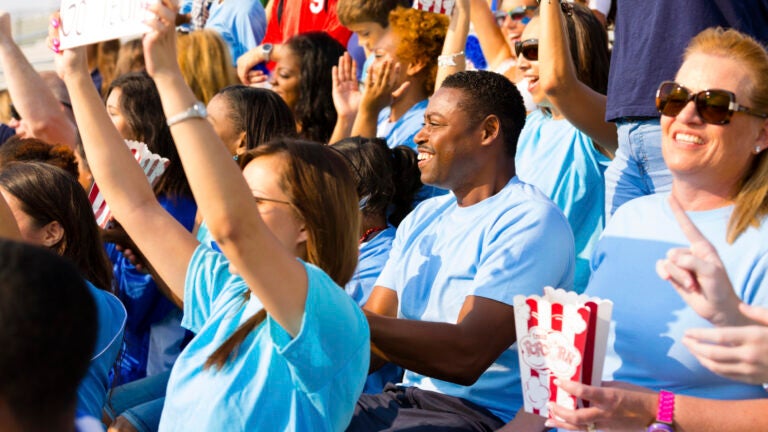 In these dog days of summer, when the weather's perfect and the beach is beckoning, many offices are feeling the dreaded summer slump. But there's an easy remedy to revive your workplace: a company-wide summer outing.Getting out of the office for the day benefits employees in a few different ways. First of all, a company outing is a reward—it recognizes a job well done in the first half of the year, and shows employees that they're appreciated.Second, the opportunity to escape their regular routines gives team members a chance to relax and focus their minds on something entirely unrelated to their day-to-day. As numerous studies (and common sense) have shown, people who have the opportunity to decompress every once in a while are happier, more productive, and more creative than those who don't.Finally, work outings help build a more cohesive team by allowing coworkers to get to know one another in a different setting. Getting out of the office for a while gives colleagues the chance to catch up and learn new things about one another, boosting office morale and building camaraderie.If you're planning an outing, try not to focus on specific team-building activities – as long as your team's having fun together, the rest should take care of itself. "Team-building outings are not about trust falls and communication exercises anymore,'' says Jamie Parker, president of Greenough, a public relations and marketing firm in Watertown. "People bond when they share enjoyable experiences together, and overly structured activities can actually get in the way of that bonding. Ask yourself if your team will have fun at your outing – if the answer is yes, you're already 90 percent done.''If your company's looking for a way to relish the final days of summer, check out these local outing ideas.Text by Zach Pearson, Greenough.

Take a Painting Class

"Paint and sip'' classes are very popular right now, and there are quite a few venues in the Greater Boston area that host these "art as entertainment'' gatherings. Parker's team at Greenough got their creative juices flowing with an outing to The Paint Bar in Newtonville this summer.

Tour the Islands

Boston's Harbor Islands are a best-kept secret for many in the city. Take a ferry tour around the island chain, or host a clambake for your team on Spectacle Island.

A Day at the Races

Don your biggest hat and head to Suffolk Downs to watch the ponies. Your group can enjoy the races from the Clubhouse and even get a short wagering lesson.

Visit an Amusement Park

Unleash your inner kid with a visit to a local amusement park. Brave employees can challenge the boss on the bumper cars.

Catch a Ballgame

Bring your team to see a local minor league game. Cheering on the PawSox or Lowell Spinners is more feasible than Fenway for a big group and just as fun. You'll likely spot some major talent working its way up the ranks.

Float Down the Charles

Spend a day on the water, kayaking, or canoeing. There are a few different launch sites along the Charles River, and employees will enjoy seeing the city from a new vantage point.

Go For a Drive

Race your coworkers around the track at a go-kart racing facility like F1 Boston in Braintree. The venue lets you rent suits and helmets, and scores your races with a computerized, split-second timing system.