Jobs
MIT Ranks High for Students and Staff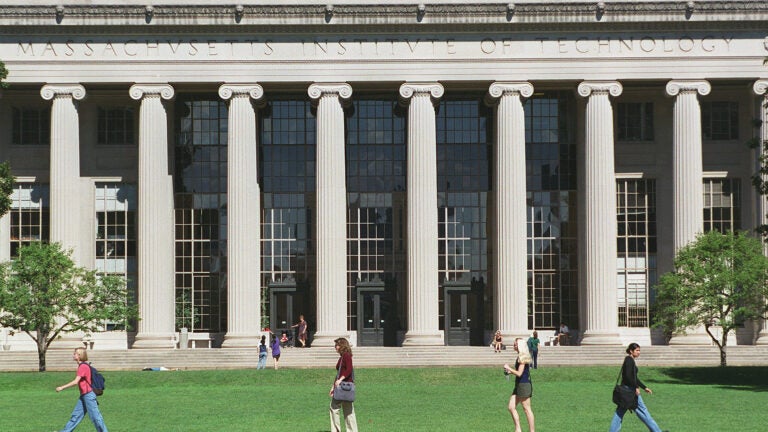 MIT dropped to No. 12 on the 2014 annual Glassdoor employee satisfaction survey, Top 25 Universities to Work For. Ranked No. 7 in 2013, MIT remains the only Boston university representing the area's academic mecca.
Harvard University was absent for another year, yet Ivies Princeton, Cornell and Yale, which ranked No. 4, No. 5, and No. 8 respectively, were featured. Brigham Young University ranked No. 1, up from No. 3 last year.
There's little overlap between Glassdoor's report and the student-centric scores amassed by ranking empire U.S. News and World Report. While MIT ranked No. 7 on U.S. News' 2015 National Universities Rankings (published this month), BYU ranked No. 62. Harvard University ranked No. 2 and a strong cohort of other regional universities made it high on the U.S. News list. Tufts and Brandeis Universities tied at No. 27, Boston College ranked No. 31, and Boston and Northeastern Universities tied at No. 42.
A suite of technical universities made Glassdoor's Top 25, including Carnegie Mellon University (No. 2), Virginia Tech (No. 9), Georgia Institute of Technology (No. 22) and Rochester Institute of Technology (No. 23). Another conspicuous absence: science and engineering darling Caltech.
While the ranking methodology is based on self-selecting survey takers, their qualitative feedback sheds light on the type of environment that attracts talent. A culture of collaboration where hard work is rewarded, networking and career advancement opportunities, and stability and reputation were positives cited by employees.
"I work with students and am constantly challenged,'' said a MIT Associate Director. "Culture is a good fit from [the] other top tier institution down the road, very down to earth. I am well-compensated for the work I do interfacing with students.''
In recent years, colleges and universities across the country have placed an increased emphasis on creating an attractive environment for students and academics. A 2012 article by The New York Times covered the race, and resulting debt, to build "showcase campuses.''