Jobs
How to Score Money (and Candy) on Halloween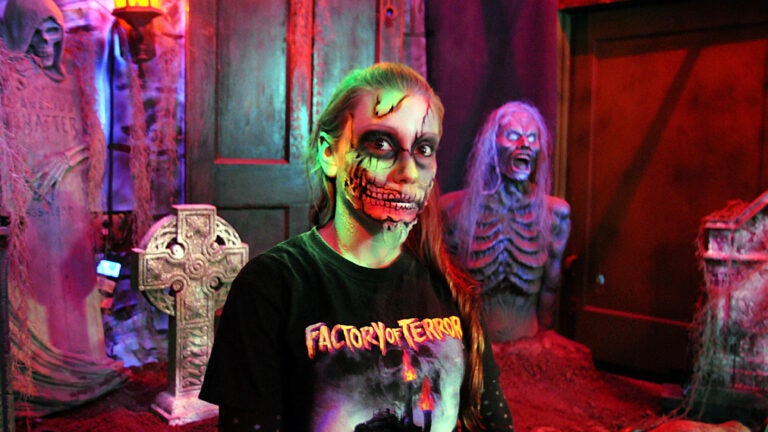 55-piece bag of assorted fun-size candy: $8.98
Medium pumpkin: $6.00
Your adorable kid dressed as a Dalmation: not priceless.
According to the National Retail Federation, Halloween has become the second highest grossing holiday behind Christmas. This year's spending is estimated to reach $7.4 billion across the United States, with the average person spending $77.52.
For a holiday that originally marked the end of harvest season, it's certainly gotten away from those – well – roots. Now it's more about pillowcases full of candy and polyester-blend princess dresses. And while DIY costumes can help to cut costs, Pinterest can only take you so far if your six-year-old wants to be Ironman.
Though Halloween can be costly, there are opportunities to turn financial woes to your benefit. Thousands of New Englanders every year use the Halloween season to make an extra buck.
Hauntworld.com estimates that tens of thousands of people find work within the Halloween Attraction Industry each year. "There are thousands of haunted houses across the country. Some hire 200 workers, some hire 50,'' Larry Kirchner, media relations for Hauntworld, told Boston.com.
Witch Mansion in Salem hires four to ten people every fall, according to manager Pauline Hrube. "We generally start taking names in September. It's your standard hiring process. People submit their information, we run a quick background check, do an interview, bring them through the haunt so they can see what they're getting into, and go from there,'' Hrube said. No supernatural abilities required!
Unlike the basic qualifications for haunted house workers, however, there can be stricter guidelines for new hires at orchards and pumpkin patches: many harvest positions are restricted by safety laws. Dowse Orchards told Boston.com that these laws can make it difficult to find experienced help saying, "The demand for manual labor resources exceeds supply.'' Still, you don't need tractor experience to ring up cider donuts or coordinate birthday parties.
If you're a city-dweller without close access to a farm, or your grandmother handles haunted houses better than you do, a part-time job at a local retailer might be a better fit.
According to the Spirit Halloween website, the franchise adds an additional 250 sales associates during "peak season.'' And if you have extensive retail experience, Spirit begins recruitment for seasonal district managers begins as early as April.
Though the window may be nearly closed for this Halloween, openings at Spirit were still being posted as of six days ago. Besides, with ever-encroaching holiday shopping, some stores may already be in the process of expanding their staff for the winter…