Jobs
HubSpot Gets 'Coolest Office' Props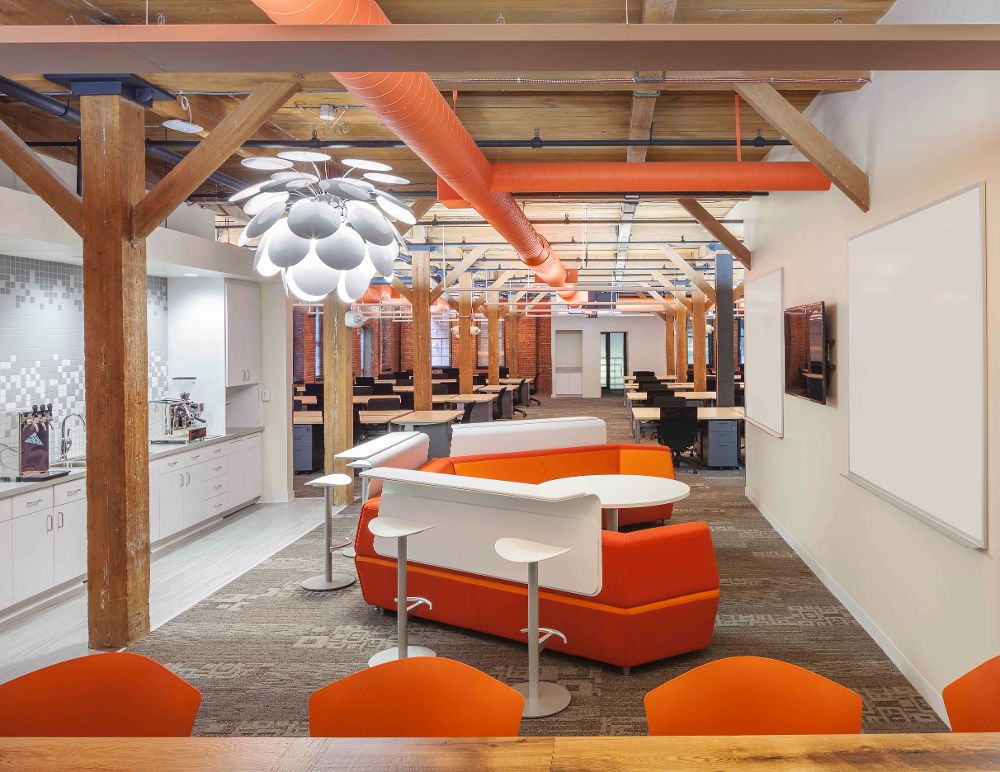 HubSpot gets another accolade. As if raising $125 million in an initial public offering wasn't enough, the "inbound marketing'' company's Cambridge headquarters just placed among the 10 coolest office spaces in the US according to career company Glassdoor.
HubSpot took the number five spot on the "10 Coolest Offices'' list recognizing workspaces with unique amenities. Glassdoor recognized HubSpot for "[using] modern design to attract its employees to a new lounge.''
Beyond the lounge, HubSpot's design is meant to feel like a neighborhood. Different parts of the office are named after different Greater Boston areas, including Fenway, Kendall Square, and Charlestown.
In an email, HubSpot chief operating officer JD Sherman said the company "wants people to build their work around their life (not the other way around). So we [designed] the office to fit how modern employees live and work.''
"We have standing desks for every employee, informal lounges to make it easy to collaborate, chalk walls for brainstorming, and a kitchen in each of the main areas to foster and encourage people to meet and connect throughout the day,'' said Sherman.
Other companies to make Glassdoor's list include Red Door Interactive, Groupon, Oracle, and Starbucks.
The award for coolest office spent went to online shoe company Zappos. The company took the top spot with a UFO-themed conference room.
[fragment number=0]
Zappos' UFO-themed conference center in the company's courtyard earned it the title of coolest office space.