Jobs
Few Surprised: Science Skills Prevail in Boston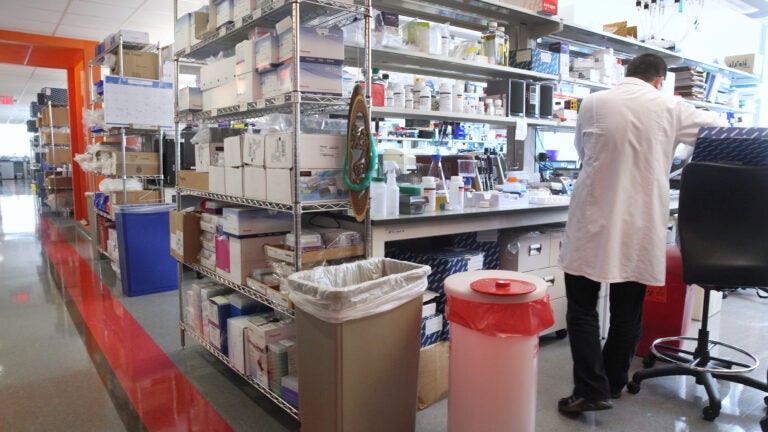 The most popular skill set found in Boston? Little surprise: it is science.
With an abundance of universities, teaching hospitals, and drug companies, the top three individual skills in Boston are life sciences, pharmaceutical, and chemistry, according to new data from LinkedIn. Also among the region's top skills are clinical trial and healthcare management.
Bostonians are also very skilled in technology: other top skills in the area are product development and management, C/C++, and algorithm design.
Boston and Cambridge have seen growth in the life science and technology sectors for years. Well-established life science companies and startups have been drawn to Massachusetts for its funding opportunities.
According to venture capital database CB Insights, Cambridge was the number one city in the US for biotech funding, with $584 million last year alone. So far this year, Boston comes in fourth behind San Francisco, Silicon Valley, and New York in the most tech startup funding received from venture capitalists.
In fact, Boston has the highest concentration of those in the life sciences field in the country, according to the US Bureau of Labor statistics.
Pharmaceutical giant Pfizer opened a state-of-the-art research center in Kendall Square this summer. Vertex Pharmaceutical just opened their world headquarters in the Seaport District. Startups Hubspot and Wayfair's had their IPO offerings earlier this month.
LinkedIn mapped the top skills for other regional areas as well. The top skills in Springfield, Massachusetts were education and teaching, non-profit work and fundraising, and community outreach and development. In Providence, Rhode Island, it is food and beverage, and in New York City, it is finance.
Skills found in the petroleum industry are most prevalent in Texas, Oklahoma, and Louisiana, computing in San Francisco, and music production in Nashville.
[fragment number=0]