Jobs
Don't Get Haunted by a Bad Office Costume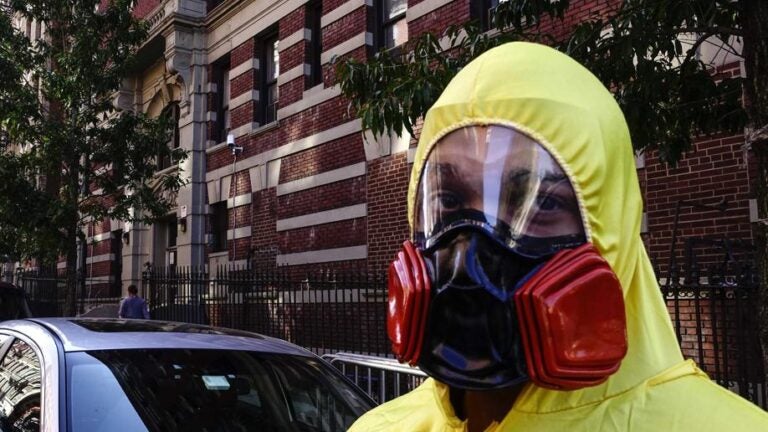 You've got an office Halloween party planned and you know it's a great time to let loose, break out of your everyday work threads, and show off your creativity along side the people you spend most of your day with.
But remember, this is also an opportunity for a costume you thought was hilarious to backfire horribly in front of your boss and colleagues.
Cathy Renda, senior engagement manager from consulting firm WinterWyman, says an inappropriate or offensive Halloween costume at work could take a serious toll on your career.
"Once you realize what you're wearing is embarrassing, it can take a while to get over that awkward feeling at work,'' she said. "Your peers could see you less professionally and question your decision-making ability.''
The following advice should be abided by anyone planning to attend an office Halloween party:
1) Dress appropriately: "Your company probably has a dress code and you don't want to go too far beyond that,'' said Renda. "Your costume shouldn't be too tight, too short, or too revealing.''
This means don't dress like a naughty nurse or a hunky fireman. Save that outfit for a nightclub.
2) Make sure you won't offend: "Do not to pick an outfit that could offend a certain ethnic or religious group,'' said Renda. This should be obvious, but bears repeating. Remember when Julianne Hough donned blackface for her Halloween outfit? She probably wishes you didn't.
3) Keep it fun, keep it clean: Remember you're wearing your costume to a place of business. "You don't want to make a poor impression on your manager,'' said Renda. "It can have a long-term effect on your credibility.''
4) Don't have too much fun at a co-worker's expense: If a colleague dresses in a preppy style, it might not be so bad if you dress like them, says Renda. But if someone wears a turban for religious reasons, that certainly crosses the line.
"It might not seem like a big deal, but what if someone did it to you?'' asks Renda.
5) Be sensitive: Don't have a laugh at something that isn't funny. Remember last year when some dunce decided it would be hilarious to dress like a Boston Marathon bombing victim? Not funny. This year's most offensive costume is bound to relate to Ebola: also not funny.
Younger employees typically need more guidance on office Halloween etiquette.
"Junior staff that might not have much experience in the working world might not consider the consequences,'' said Renda. "If you're coming from a college to a business environment, you might not know what those boundaries are.''
Still, seasoned professionals can still find themselves in hot water by way of social media.
"Some people haven't gotten the message on the social media side of things,'' said Renda. "Remember you're representing your company when you post [your costume] to Facebook, LinkedIn, or Instagram.''