Jobs
Fancy Hands Outsources Your Least Desirable Tasks to Others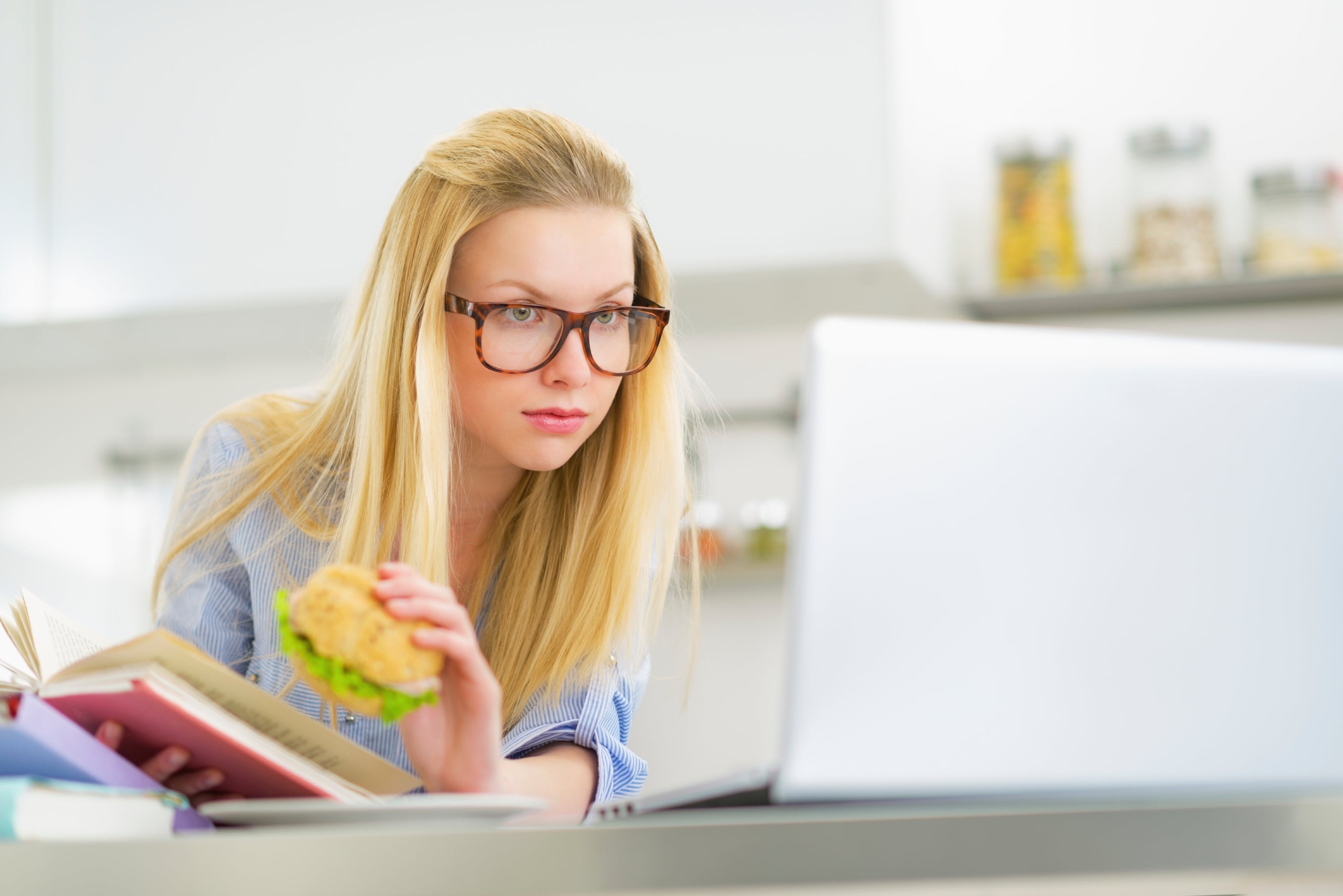 Ever wanted a personal assistant?
Ever wanted to make some extra cash or work flexible hours?
Fancy Hands is a platform that connects the two. (It's all about the sharing economy these days, am I right?) The company, founded in 2010, lets people outsource tasks to virtual assistants looking for work.
These tasks, all of which can be completed with an Internet connection and a phone line, range from finding a store in a certain neighborhood with the new iPhone in stock, to calling Bank of America to order personal checks, to completing a market research report.
Business teams can also sign up for Fancy Hands to outsource administrative tasks. According to Fancy Hands, companies like microblog platform Tumblr and fellow sharing economy bulldog Uber are on board.
For customers, it's $29.99 a month to make five requests, $49.99 for 15, and $149.99 for 50. Assistants get paid depending on how quickly a task is completed, what time of day it is, and how complex it is. Assistants claim tasks they are qualified for and get paid between $2.50 and $7 per task.
The amount of Fancy Hands assistants, who range from college students to stay-at-home parents across the country, fluctuates based on demand but is usually in the low thousands every month. For 47 percent of assistants, Fancy Hands is their only source of income, and for another 17 percent, it's their primary source of income.
Thirty three percent of them have had 11 to 20 years of experience in the workforce, and 43 percent have an associate or bachelors degree. Eleven percent have a masters degree, and three percent have a doctoral or professional degree.
According to CEO Josh Boltuch, there's a currently a very high demand to be a Fancy Hands assistant. Applicants can apply online and must answer questions like what website to use to find the best steakhouse nearby, and what program opens .docx files.
So what's it actually like to be someone's virtual personal assistant?
Mandie Skelton was a Fancy Hands assistant for three years and had a great experience. "I've learned more [at Fancy Hands] than in my six years of college,'' she said.
"I despise calling the cable company for myself, but I loved doing it for my clients. When you do things for yourself, you get personal, and it's aggravating. When you do it for someone else, you get a sense of satisfaction,'' she said. "You're like, 'yeah man, I just saved you $50 on your cable bill.'''
She enjoyed it so much that it soon became her full-time job. She was promoted last month to assistant operations manager, where she helps assistants and shows them tips and tricks to complete tasks more efficiently.
But anonymous reviewers on job review site Glassdoor mumble about the management and not being paid enough for their work. Some note that clients are sometimes not clear in communicating their requests.
"We do our best to make Fancy Hands great for our assistants,'' Boltuch said in response, noting that two assistants so far have been promoted to managerial roles on the team of eight.
How tasks are broken down and priced are unclear, and potentially awkward situations can arise if an assistant is calling a client's bank or insurance company.
But, as with many things, the customer is always king. Fancy Hands has gotten some favorable nods from content users.
"In Fancy Hands, I had a staff of eager assistants who took a stab at virtually anything I threw at them as soon as I snapped my fingers – and they were good at it too,'' New York Times technology writer Farhad Manjoo wrote. "I believe this is the definition of heaven in several religious traditions.''