Jobs
Dual Offices to Appease Millennials and Older Workforce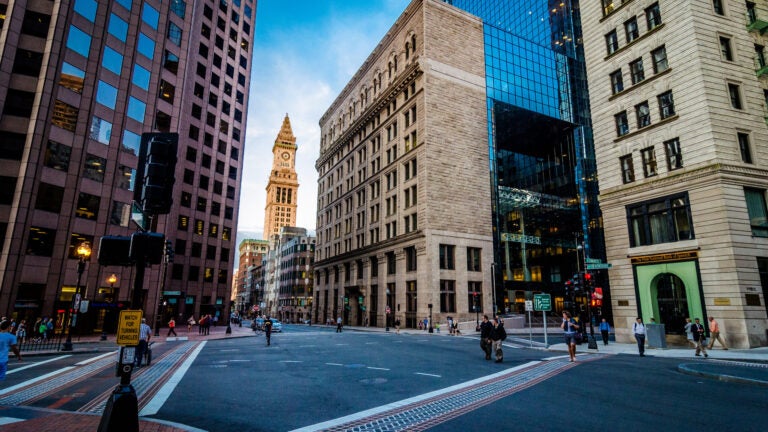 Pros of working in Boston: There's a lot to do, more options for after-work drinks with co-workers. Con: if you live in the suburbs, the rush hour commute is anything but pleasant.
Some companies are trying to offer their employees the best of both worlds by maintaining their headquarters outside of the city but opening up smaller offices in Boston proper.
The downtown offices are primarily to accommodate millennials, said Michael O'Leary, vice president of Cassidy Turley, a commercial real estate firm. "They want to be in urban centers, want to be able to hop on the T, grab a bite to eat and beer with friends after work.''
The suburban office caters to the older employee base, giving them a shorter commute, O'Leary said. Land is also cheaper outside of Boston, and parking is likely free (which is definitely NOT the case in Boston).
TripAdvisor, which grew out of Massachusetts, recently announced it is moving its headquarters from Newton to Needham. The 282,000 square feet of new space is expected to open in 2015.
While Needham isn't far, the company opened an office at 126 Causeway Street by Boston's North Station in January, presumably to attract talent and compete with tech startups also recruiting in the city. About 250 people occupy the Causeway office.
Software company Autodesk, whose headquarters are in California, has an office in Waltham, but is exploring the possibility of a Boston office to tap into the growing tech community.
"The emerging base of recent graduates and increasingly experienced technologists prefer a more urban, central, vibrant and visible location for work than can be offered in the Boston suburbs,'' wrote spokesperson Paul Sullivan in an email.
Similarly, Kronos, workforce management software company is headquartered in Chelmsford but also maintains a Waltham office, which is closer to the city and to the MBTA. The Waltham branch mainly houses software engineering roles.
O'Leary says he has seen more and more companies do this in order to accommodate their workforce, especially in the last few years. While there is a cost associated with opening multiple offices, it's "up to the employer to decide if the increased costs outweigh the benefit they would get from it,'' O'Leary said.