Jobs
Few Women in Top Roles at Top Places to Work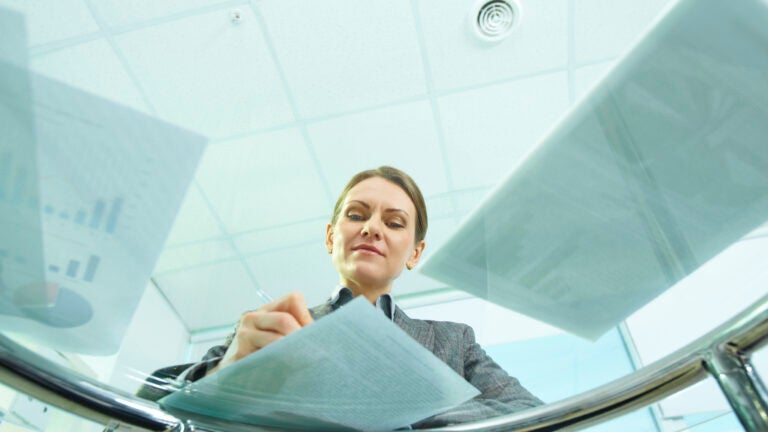 In 2012, Anne-Marie Slaughter, CEO of New America Foundation, sparked discussion when she presented a personal reflection on why women can't have it all. Recently, New York Times executive editor Jill Abramson was fired amid claims she was paid less than her predecessors. And Facebook's Sheryl Sandberg's lament for women to lean in has taken center stage in an ongoing commentary on women in the workplace.
A 2014 Wall Street Journal study revealed that of CEOs at the 300 largest US public companies, only 14 are women and about half earn above the median salary of $11.4 million for the role.
These studies and testimonials have made the case for a few tenets of the modern workspace: there's a clear pay discrepancy between men and women and fewer women than men occupy boardrooms and CEO positions.
How do women rank in The Boston Globe's 2014 Top Places to Work, with reference to top leadership? The resulting disproportion is expected.
Out of the largest companies on the list, each of the top ten have male CEOs. Among large companies, only three out of the top ten have female leadership: Comfort Home Care, Analysis Group, and Maloney Properties.
Two midsized companies in the top ten had co-CEOs and owners, split between male and female. Of the top ten small companies, only one is led by a woman — Andrea Piatt of Commonwealth Psychology Associates.
This leaves men to occupy 87.5 percent of CEO positions in the top ten in each size classification. "Disheartening, isn't it? I'm not really surprised. I think that parallels what we see in corporate America,'' Piatt told Boston.com.
When her firm was much smaller, Piatt said other business professionals didn't take her as seriously. "I noticed it much more when we were a younger company. Once you're established, you're taken a bit more seriously.'' She recommends that women leaders utilize resources and peer advisory groups for greater empowerment.
The leadership team at Commonwealth Psychology Associates also skews female, mirroring its sector, one increasingly dominated by women, Piatt added.
Of course, the gender ratio varies across sectors. Martha Samuelson heads up Analysis Group, a financial consulting firm, an industry known to employ fewer women.
"I have been fortunate in my profession not to have experienced leadership through the lens of gender,'' Samuelson said in a press release. "The opportunities I have had as I've progressed through my career have been largely in merit-based environments.'' In October, the Globe named Analysis Group among the top 100 women-led businesses in Massachusetts.