Jobs
Inside the mind of the Black Friday worker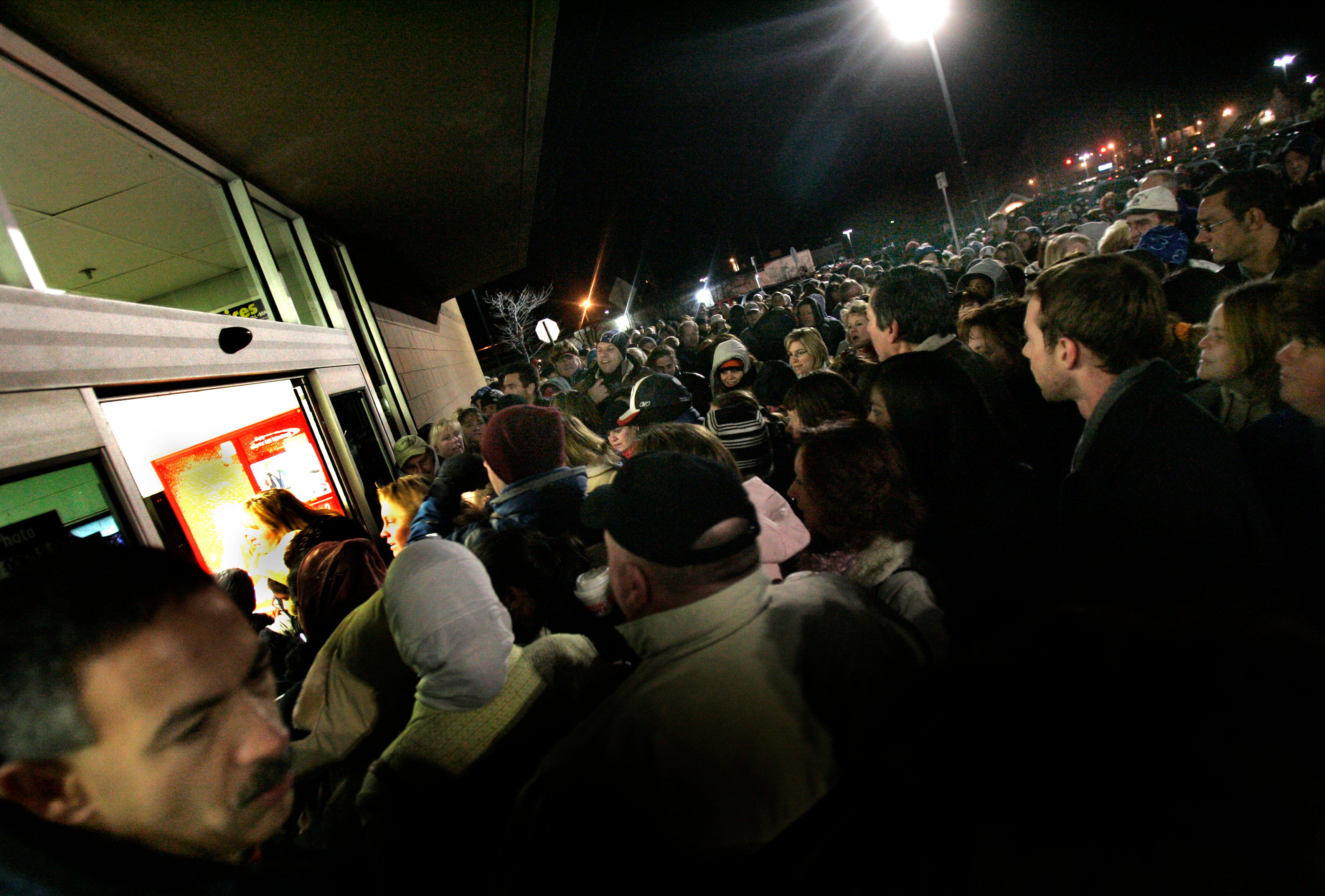 For retail employees, it doesn't matter whether you love Black Friday or hate it, you're attending: polo shirt and price checker at the ready.
"It's pretty much an unwritten rule that everyone who works retail will be working on Black Friday,'' said a manager at Target in Braintree.
Whether or not this day is the worst day of the year for these workers depends on their required duties, and how the store's management prepares in advance. "Last year they made a map of the store so that customers and employees could see where every item is. It helped a lot,'' said Rosa, manager of the baby department at Quincy Walmart.
One manager of Target in Braintree has worked 21 Black Fridays. According to him, preparation involves de-trashing and de-boxing merchandise in advance. They also add extra display bins on the floor that can crowd typically spacious aisles.
"This will be my third Black Friday,'' a Best Buy employee told Boston.com. "My first one was excellent. My manager was well organized, the team was united, our goals were clear. It was exhausting but he did a great job of creating a fun environment.''
Other reviews of past Black Fridays were not so stellar. When asked whether she was working this year, another Best Buy employee laughed and replied, "Unfortunately.''
"There are just so many people. They're angry, rude, and tired. So it can get a little cranky,'' she said.
She recalled the line for the Everett location stretching to the rotary, a distance of about one tenth of a mile. That's hardly a long walk, but a tenth of a mile worth of cold noses and antsy feet can build into a lot of frustration.
"We ticket our doorbusters so that you know ahead of time whether you're getting one or not. I've never worked outside, but there are a lot of people who want those tickets and I think things can get a little rowdy,'' she said.
Ticketing is one way to try to prevent some of the Black Friday horror stories that you read about on Reddit. Still, that doesn't always prevent some attempts at subverting the system.
"With hot items there are restrictions of one per person. Last year I worked an aisle with a 32-inch television. I had some customers try to play games, trying to come back for a second TV, things like that. But there were no fights or anything,'' said Rosa, a manager at Walmart in Quincy.
Disappointment, more than anger, seemed to be the reigning emotion. Others painted a rosier picture, with happily fed customers excitedly hunting for bargains.
Overall, the consensus was that working on Black Friday, while not awesome, is not the soul-sucking worst. The high customer volume brings stress, but when well-managed, misery is avoidable. Break rooms tend to be stocked with food or coffee, and employees may have some say over what hours of the retail bonanza they want to work.
Other common ground?
"If I stopped working Black Fridays, I wouldn't be a participant,'' said a Best Buy employee.
"No way,'' another worker replied with a laugh.
"Oh, no. I don't like the cold. I don't like to be waiting outside. I don't like that,'' said another.