Jobs
Olympic Hype? What the Games Could Do to Boston Jobs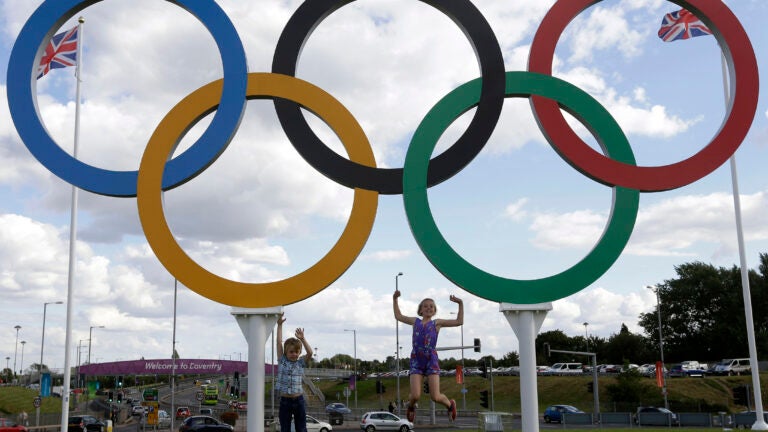 On Monday, the local organizing committee Boston 2024 submitted a proposal to make Boston the host of the 2024 Summer Olympics.
The bid goes to the United States Olympic Committee, which in January will choose one US city to be the country's nominee. Then in 2017, the International Olympic Committee will announce its final choice for where the games will be held.
The following is one part of a series looking at what might be in store for Boston if it becomes the host of the 2024 Games.
If Boston hosts the Olympics in 2024, it will be home to winners and losers.
And I'm not talking about the athletes. I'm talking employment.
The 2012 London Olympics created jobs, at least temporarily. The Guardian reported that the number of Britons out of work fell to "its lowest level in almost a year'' due to Olympics job creation.
According to Boston 2024, the London Games created 100,000 game-related jobs, 70,000 volunteer positions, and 40,000 permanent new jobs for Greater London.
This looks great on paper, but some economists say host cities see much smaller job growth than the statistics reported by big committees.
Professor Victor A. Matheson and Professor Robert Baumann teach economics at the College of Holy Cross in Worcester. They have studied the employment effects of the 2002 Winter Games in Salt Lake City, Utah, in addition to job growth in Los Angeles and Atlanta after they hosted in 1984, and 1996, respectively.
Matheson said they found the Olympics lead to a bump in employment in each of those cities, but the number of jobs created was a "fraction'' of what event organizers claimed.
"In Salt Lake City, the organizers were claiming it would create 30,000 jobs,'' Matheson said. "There was a temporary increase, but it was more in the vicinity of 5,000 jobs, not 30,000.''
Matheson also said the 5,000 jobs were concentrated in the hospitality and tourism sector, mostly hotels and restaurants. He said the job bump disappeared in one year.
An employment boost was not evident in the construction sector, he said. That's because Salt Lake City had plenty of the infrastructure for tourism and winter sports already in place.
According to Matheson, the city pretty much just needed a bobsled run, which only cost "maybe $100 million at most,'' not billions, like Beijing or Sochi spent on their venues. Salt Lake added a couple lanes to a highway, but there weren't any big road projects, either.
When Los Angeles hosted the Games in 1984, it added an even smaller number of jobs, according to Matheson's calculations — only about 500 in all.
And Matheson doesn't think there's any reason Boston would fare better if it hosted the 2024 Games.
"I'd say minimal job growth,'' Matheson said. "You'd certainly see one summer where every teenager in town can get a job, but in terms of long term economic growth, not a lot.''
The two sectors with the most to gain are the tourism and heavy construction industries, he said. But would there be losers in all this? Certainly.
Matheson said any Boston tourist attractions unrelated to the Olympics would hurt. The normal Boston tourists would be displaced by sports tourists.
"This would be bad for the Red Sox, to tell you the truth,'' he said. "This would be bad for those people who dress up in three-corner hats and run tours on the Freedom Trail…This would suck for the Blue Man Group. It would be bad for the MFA.''
London saw this in 2012.
Tom Jenkins, executive director of London's tour operators' association, told the Guardian, "When the Olympics are on, normal tourists are scared away because cities are perceived as expensive and too difficult to deal with.''
As a result, plays and musicals had to sell tickets at reduced rates to attract tourists who were there for the Olympics. Tickets to "Billy Elliot'' and "Shrek The Musical,'' for example, were sold for up to 35 percent less than their usual price because ticket sales were so low. Tickets to "Chicago'' were 40 percent cheaper.
The bottom line is that if Boston does host the 2024 Olympics, it shouldn't do it for temporary job growth, and it shouldn't do it for money, Matheson's partner Baumann said.
"There is no economic rationale to host one of these things,'' Baumann said. "You have to do it for other reasons, like publicity. If hospitality is gaining, it's doing so at the expense of several other industries. The gain comes with smaller losses, and a whole lot of other losses.''
Check out how the 2024 Olympics might affect Boston Real Estate.
Correction: An earlier version of this article stated Suffolk Construction would earn billions of dollars from Olympics-related building projects. Suffolk Construction CEO John Fish is the chair of the Boston 2024 Committee, but that does not necessarily mean his company would profit from building for the Olympics.