Jobs
Making a Healthy Office with Natural Light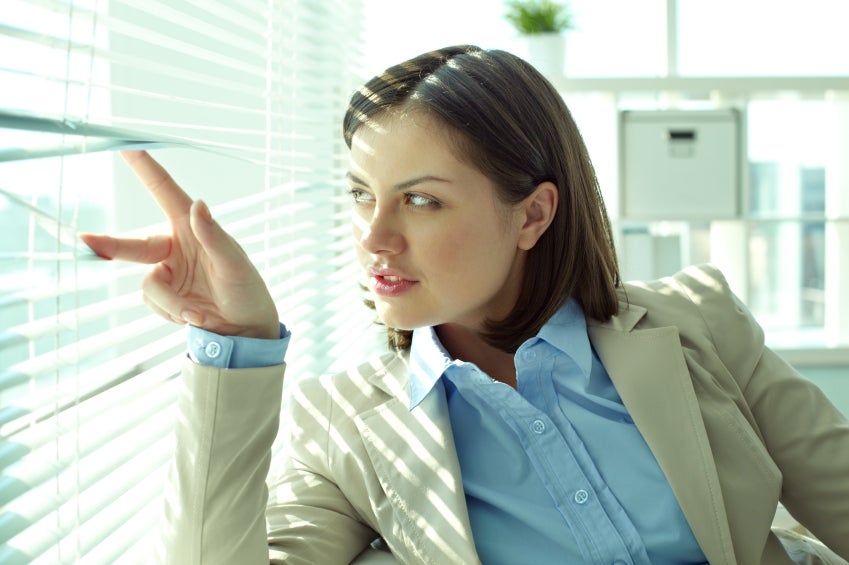 Does your office offer you enough natural light? What about exposure to nature? And how's the indoor air quality?
A recent report by World Green Building Council has verified what you probably suspect: that all of the above are good for you and that employees who don't get enough can suffer from health problems. More importantly, without a steady diet of these elements workers are more likely to get ill and miss work.
The WGBC hopes the results of a recent report will change how offices around Boston are built in the upcoming years.
The report, "Health, Wellbeing & Productivity in Offices,'' encourages employers and building owners to keep tabs on how buildings impact employee health and well-being.
The report claims staff costs, such as salaries and benefits, account for 90 percent of a business' operating costs. The report also claims the annual absenteeism in the US is three percent in the private sector and four percent in the public sector. This can cost private employers $2,074 per employee per year while public sector employers can lose $2,502 per employee per year.
According to Myrrh Caplan, national sustainability director for Skanska USA Commercial Development, it's time for employers to pay attention to their employers' health. If not, the competition will.
"If you're not providing employees with a space that makes them feel comfortable, think about how much money you're spending on the HR process because your competitor is [thinking about it],'' said Caplan.
In addition to absenteeism, Caplain says a poor work environment can also create "presenteeism'' in the workplace.
"Sitting at an office and not feeling good creates presenteeism,'' said Caplan. "An employee is sitting at work but not getting anything done.''
According to Caplan, Skanska is also incorporating the theory of biophilia into their planning. Biophilia hypothesizes that human beings have a strong link to nature. Emphasizing windows and natural light will be key to achieving a strong biophilic design. Caplan says employees who stare out of windows are really being productive, not daydreaming.
"[Employees] can look out a window and contemplate what they're working on instead of staring at a white wall,'' said Caplan. "Doctors have found that access to nature improves your work ability.''
A recent study in The Journal of Clinical Sleep Medicine backs up Caplan's claim. The study looked at 49 workers, some of whom worked in windowless offices and others who worked near windows. The study finds the employees who worked near windows got twice as much sunlight as their windowless counterparts.
As a result, the employees with greater sunlight exposure can get an additional 46 minutes of sleep at night. Those without windows experienced more sleep problems.
One of Skanska's recent designs is a towering office at 101 Seaport in Boston's Seaport Square, the future home to anchor tenant PwC. Once completed in October 2015, the building will have 10-foot floor-to-ceiling windows to allow plenty of natural light and views of the Boston Harbor. The building will also feature bike racks and an on-site fitness center.
Caplan says it's important for building designers and employers to help employees get the right amount of light. She cautions too much light can also be bad for workplace health.
"You don't want to give them so much daylight they have glare on computer monitors or get overheated,'' said Caplan. "You have to strike that balance and work on a layout that makes everyone comfortable.''
But what about employers who can't just tear down walls and install new windows? Caplan recommends encouraging their employees to take breaks and get in touch with nature.
"You can probably get up and walk around when you're not on conference calls,'' said Caplan. "Get out of the office as much as possible. Give telecommuting a chance.''
She also encourages employers to make health and fitness part of the company's routine. "There may be a gym a block away…they can encourage employees to get out and move.''