Jobs
Job Description Jargon, Translated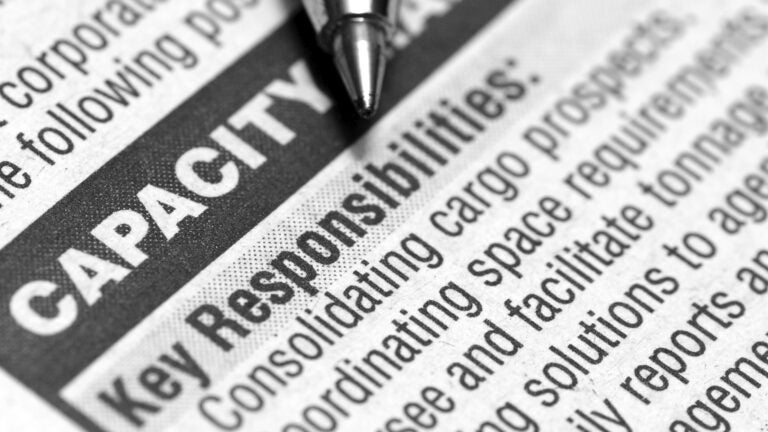 Looking for: Self-starter, results-oriented, thrives in entrepreneurial environments.
You'll see similar buzzwords in almost every job description these days, and job seekers must do some sleuthing to know what the companies are really hiring for.
"Through these descriptions, the employers are giving the right clues to the right readers,'' said Elaine Varelas, managing partner at career management firm Keystone Associates. "They want people who can read between the lines to get the right clues and still be sincerely into the job.''
So how do you do that? We consulted some experts — Varelas, Jeanine Hamilton, president of Hire Partnership, and Sean Dowling, a partner at WinterWyman — to get you started.
Fast-paced environment: The job probably requires long hours, and it may not be the most organized. You need to be able to juggle multiple things and run with it simultaneously. It also means you should be able to complete tasks quickly and be used to cutting across red tape.
Self-starter: The employer is looking for someone to hit the ground running with minimal handholding. Don't expect to be micromanaged and know how to manage up.
Competitive salary: Employers are being vague here on purpose, and it does mean there is salary flexibility. Designating a specific amount might preclude some people from applying, and hiring managers want to cast as big of a net as possible. Varelas says the term could mean a salary just under the market rate.
Flexible hours: This may sound like a good perk, but companies are actually looking for employees who are flexible and able to work when something important comes up, likely meaning late hours or weekends.
Team player: With this, companies are trying to find the right cultural and personality match: strong personalities, but no prima donnas.
Three to five years' experience: In most cases, the phrase is directly tied to the compensation package and indicates what the company can afford to pay for a position like this.
Entrepreneurial environment: You will not be micro-managed and should demonstrate initiative. It could also mean you will be asked to handle responsibilities outside of the required skill set.
Growth opportunity: The employer likes to promote from within, but it also might mean you won't make a lot of money at first. You're more likely to see this at startups or smaller companies.
Good communication skills: Hiring managers are expecting candidates to be able to write at the ninth grade level and know how to get along with managers and co-workers.
Passionate: Employers are looking for committed and hard workers who don't expect to make a lot of money.