Jobs
Point/Counterpoint: A 'Bill of Rights' For Retail Workers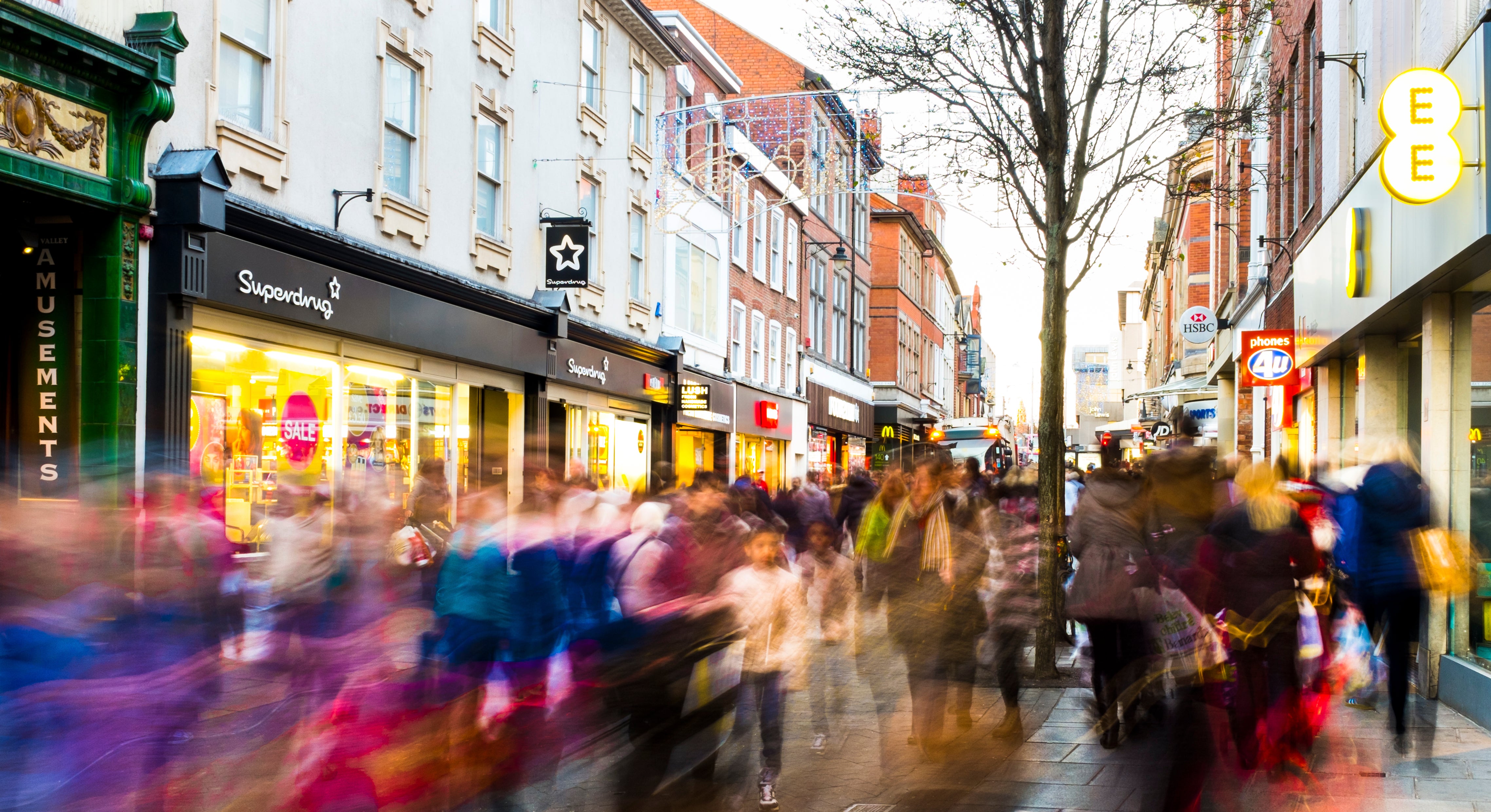 In November, San Francisco was the first city to pass a "bill of rights'' for retail workers. Retail employers with 20 or more employees must now provide schedules at least two weeks in advance. They must also pay their workers who were put "on call'' but had their shifts cancelled last minute.
The legislation is meant to counteract the increasing popularity of "just-in-time'' software, which employers use to predict the number of workers needed at any given time based on factors like traffic, sales levels, and weather. This leads to unpredictable schedules for retail workers, who say they can't make a steady income on shaky schedules.
It's no surprise San Francisco was the first to pass such a law as it's one of the most progressive cities for worker rights. Other cities like Milwaukee, New York City, and Santa Clara are considering similar laws.
There are talks at the federal level for similar protections. In July, several Democratic lawmakers including Senator Elizabeth Warren introduced the Schedules That Work Act, though it's getting little traction in Congress.
Massachusetts' Department of Labor Standards is not aware of any similar legislation pending in the Commonwealth, but some say that it wouldn't be surprising if a retail workers' bill of rights were introduced here soon.
Point: Don't Further Burden the Business
Those against more regulation say these laws make it more difficult for businesses to be profitable and hire workers in the first place.
The more heavily employers are regulated, there's a risk of driving them out of state, said David Gabor, an attorney who often defends employers at Wagner Law Group. For instance, forbidding Massachusetts companies from operating on Thanksgiving is harmful for business, especially if stores in neighboring states are allowed to open.
"One can argue that you shouldn't have to work on Thanksgiving… but the more you hurt [in-state retailers] in terms of a level playing field, the more difficult for them to succeed,'' Gabor said.
Small businesses and mom and pop shops would be disproportionately hurt by a retail "bill of rights,'' said Jon Hurst, president of the Retailers Association of Massachusetts.
The industry depends on the ebb and flow of customers and the time of year, Hurst said. "You have to allow private employers some flexibility, if you want them to be successful and keep local jobs.''
Especially as online retail becoming more competitive, brick and mortar shops are already having a difficult time adjusting, he added.
Gabor proposed less stringent rules for smaller companies who can't foresee demand and workforce requirements as well as larger companies.
Counterpoint: Workers Need to Plan Their Lives
"I've never seen a single spreadsheet showing how much revenue companies would lose'' if they were to follow regulations outlined by San Francisco's policy, said Rebecca Pontikes, an employment attorney at Pontikes, LLC.
Workplaces have been pushing costs onto their employees, who are less able to bear that cost, she continued.
A University of Chicago study shows that 41 percent of workers between 26 and 43 who are paid hourly find out their schedules only a week in advance. The hours they are slotted to work can also vary dramatically from week to week.
Sometimes workers are called in to work without much advance notice, only to be sent home because they're not needed. This makes things hard, especially for working families, students, and those who juggle several part-time jobs.
"It's really cruel to employ someone who may have to hire a babysitter, pay for someone to take of their children, go to work only to find out there's no work or them,'' Pontikes. "And now they're out of money.''
Some workers at large retailers like Macy's or H&M's are unionized. Macy's can figure out how to treat workers well and make money at the same times, so it can be done, Pontikes said.
Unionized workers are few and far between in retail. Only 4.6 percent was unionized in the retail trade industry in 2013, and that percentage has been falling since 2003, according to the US Bureau of Labor Statistics.
As It Stands, in Massachusetts Employers Must…
The Commonwealth already has some laws that aim to protect retail workers and others with hourly wages.
The state's "three hour rule'' stipulates that if an employee is scheduled to work for three or more hours but then is sent home early, he or she must still receive at least three hours of pay at the minimum wage. The current rate is $8 per hour, and in June, Deval Patrick signed a bill that would raise the rate to $11 per hour by 2017.
In addition, retail workers who are required to work on Sunday must get time-and-a-half pay.
In last month's election, the state voted so that employees can earn one hour of paid sick time for every 30 hours work, for a maximum of 40 hours of paid sick time in a given year.
So does the Commonwealth need more protection for retail workers? Stay tuned.