Jobs
Amy Poehler: Comedy Queen, Career Guru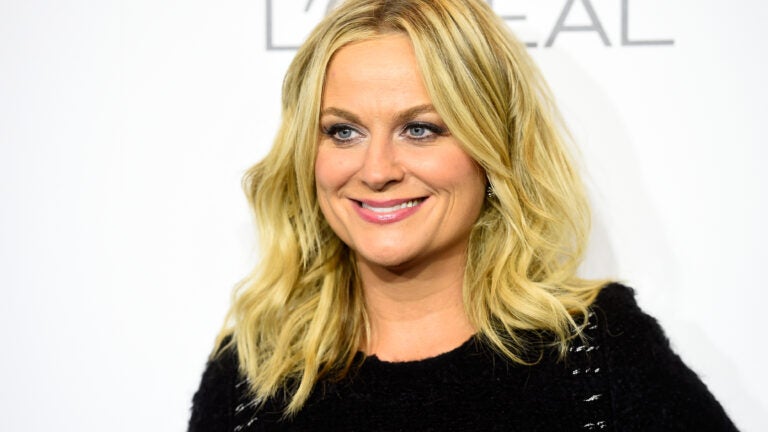 Founder of Upright Citizens Brigade, Burlington native, gifted comedian, and…career guru?
In her memoir "Yes Please,'' Amy Poehler tackles an array of topics, from relationships to motherhood to work life. Despite being laugh-out-loud funny, Poehler delivers some real nuggets of wisdom. Here are a few pieces of career advice that had us saying, "Yes, please.''
1. "Creativity is connected to your passion, that light that drives you. Career is different. Career is the stringing together of opportunities and jobs . . . career is the thing that will not fill you up and never make you truly whole.''
Chase your passion and hope that the universe opens the right doors for you. If that doesn't work out, though, don't lose your hobbies in pursuit of your career. Failure to make it to the major leagues doesn't mean you can't start an adult softball team.
2. "I think we should stop asking people in their twenties what they 'want to do' and start asking them what they don't want to do. Instead of asking students to 'declare their major' we should ask students to 'list what they will do anything to avoid.'''
This doesn't only apply to college students. Sometimes the best place to start is with the negatives. If you're feeling unmoored in your job search, taking stock of what you're not looking for could provide you a bit of direction.
3. "You have to care about your work but not about the result.''
Strive to be the boss because your skill set and work ethic demand it, not simply to get the title of CEO. And just because something didn't work out, doesn't mean it wasn't worth pursuing.
4. "You have to care about how good you are and how good you feel but not about how good people think you are or how good people think you look.''
Worry about doing a good job, not about reviews. If you're doing a good job, the reviews should naturally follow. Sometimes it doesn't, though, and if that's the case it's out of your hands anyways. Don't waste your energy agonizing.
5. "Practice ambivalence. Learn to let go of wanting it.''
Poehler definitely doesn't preach visualization, and is the "lean out'' to Cheryl Sandberg's "Lean In''. If you can loosen your desperation for the end result, the journey itself will be far more satisfying.
6. "It doesn't matter how much you get; you are left wanting more. Success is filled with MSG.''
You'll never be satisfied. And sometimes that's okay. This insatiability can help you keep climbing the corporate ladder, or drive you to meet new goals. Just don't allow the allure of 'more' seduce you into trying to eat a serving of lo mein meant for 12 people.
7. "Treat your career like a bad boyfriend…Your career wont take care of you. It won't call you back or introduce you to its parents. Your career will openly flirt with other people while you are around.''
Don't sacrifice your life for your job, especially because stability is hard to come by in the working world. If your career is a bad boyfriend, your hobbies and personal life are the supportive friends who get you through the breakup. Plus, Poehler reminds us, "If your career is a bad boyfriend, it is healthy to remember you can always leave and go to sleep with somebody else.''