Jobs
Micro-Jobs Are a Thing and They're Coming to Boston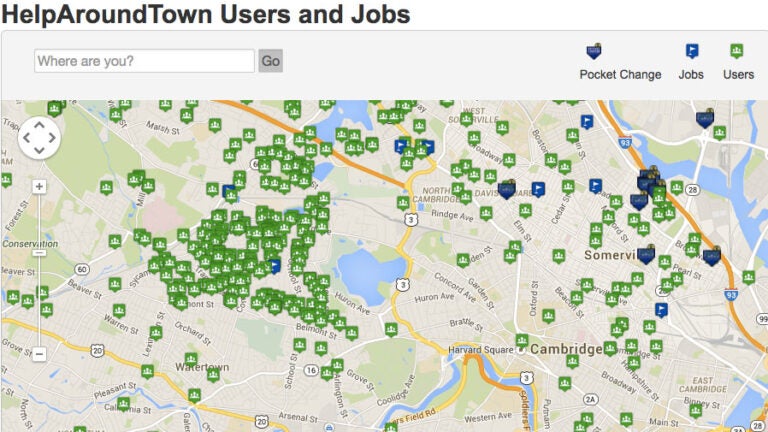 Employers can see what your previous co-workers think of your skills on LinkedIn. Dates can scope you out on Facebook and Twitter before they ever meet you. Even your Uber driver can see whether you were a jerk to other Uber drivers. Social media and online tools have made your reputation more prevalent and important than ever.
HelpAroundTown.com, a for-profit Lexington-based company, is trying to turn online reputation into an asset for young people in the Boston metro region. The site has been most successful in its hometown and other suburbad towns, but is looking to expand into urban communities.
The website connects job seekers with people in their own neighborhoods who need someone to do a "micro-job'' for them – shoveling the driveway, babysitting or fixing a computer, for example.
Afterwards, both the job poster and the job performer give each other public ratings in a range of categories. "You first get hired by your neighbor down the street who knows you,'' explained the founder Reem Yared. "And that neighbor will give you a good recommendation if you perform.''
The idea is that strong recommendations become a currency workers can use to land more jobs, hopefully turning the opportunities into long-term employment.
Yared knows she's competing with other community posting sites like Craigslist, but says HelpAroundTown stands apart from the competition with its hyperlocal focus and personalized user accounts.
"People who post with us tell me they would never post on Craigslist,'' she said. "It's the idea that you hire someone local, and when you know that you bump into this person you're just going to be more careful.''
Still, its clear HelpAroundTown is benefitting from a cultural shift toward digital trust. "It's much easier to adopt it today than it was five years ago,'' Yared acknowledged. "People are just more comfortable with going online for these things.''
The government of Somerville is comfortable enough with the site to make HelpAroundTown a partner in the city's Pocket Change program which tries to help low-income out-of-work youth find a job.
The city last week announced a $7,500 contract through April with Yared's site. People coming to HelpAroundTown through Pocket Change will have a special badge attached to their profiles identifying them as part of the city's program.
Otherwise, they'll use the site just like everyone else. "All the functionality they were looking for we had already built because what they're trying to achieve is what we're trying to achieve,'' Yared said.
Somerville says Pocket Change case managers can track the interactions between employers and job seekers, and help applicants position themselves for the gig. Two local non-profits, the Career Place and the Somerville Community Corporation, have been contracted to help with that part of the process.
"I'm very excited about this. It's a perfect illustration of how innovative Somerville is,'' said Yared. She is also excited about the boost in users and recognition the new partnership will bring HelpAroundTown.
The site has almost no advertising budget, according to Yared. But it's been growing steadily through word-of-mouth, a good indicator of the strength of its reputation.