Jobs
Best Jobs for Introverts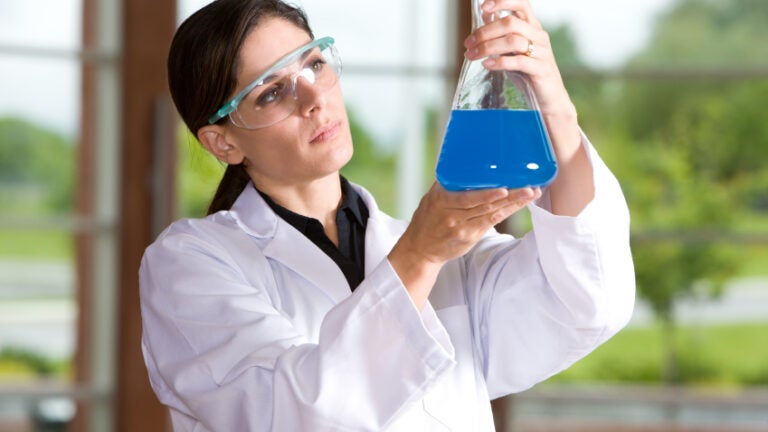 Whether you're a misanthrope, a lone wolf, or just a touch on the shy side, you might be looking for a job that involves little interaction.
We tracked down some of the best jobs for loners:
Graphic Designer
The duty of a graphic designer is to create visual concepts – usually by hand or with computer software — that inspire and inform consumers. They're usually hired by companies to design advertisements, brochures, pamphlets and reports.
Though some graphic design companies are huge, many others are quite small, and allow their designers to work from home. If you fancy yourself artistic, imaginative, and productive, this might be an ideal career for you, especially if you hate pointless chatter.
Joe Lyons is the creative director of Spin350 Creative, a graphic design firm in Boston. Lyons said he recently switched his company's model to a virtual agency, so all of his employees work remotely. He's currently a full-time business owner, and part-time designer. "I think most people I've worked with over the years and most designers are introverted in some way. I am a little bit as well.''
Lyons said running his own business requires him to talk with far more people than ]when he used to be a freelance graphic designer working solely from home. But he said he still often goes into the studio and finds it blissfully empty.
"If you're someone who likes to work by yourself or from home, it is an industry where you're more likely to be able to do that,'' Lyons said. "But as a manager, I like working with less introverted people because it's more appealing when your designers can interface with clients.''
But designers are often pretty quiet, Lyons said. And sometimes they aren't the best at dealing with confrontation. "It's true that a lot of creative people are very good at expressing themselves creatively but not necessarily gifted communicators,'' Lyons said. "A lot of creative people aren't good at taking feedback or criticism.'' He attributed some of this to the nature of the job – it's hard to take criticism when your client might have an entirely different idea of what an end product should look like.
Julie Vail is the owner and creative director of Boston graphic design firm Marquis Design, Inc. Like Lyons, she was a graphic designer before she was a business owner. Vail said most of her designers are introverts, and the job suits them well: "Creative types tend to keep to themselves and ruminate on things. They think a lot.''
The only downside to working in a creative industry with a lot of alone time is that collaboration can lead to some really great work.
"Being able to bounce ideas around is really helpful,'' Lyons said. "When you're by yourself, you're your own critic – your own proofreader.''
Lab Tech
Lab techs – or the people that might come to mind when you think about getting your blood drawn — collect samples and perform tests that analyze body fluids, tissue, and other substances.
There's a difference between medical lab technologists and medical lab technicians, however. Technologists do more complex medical tests, while technicians do more routine medical laboratory tests. But both jobs do a lot of their work in the lab, away from people.
Kelsey Brown is a Boston-based lab technician for a global technology company called Siemens. Her duty is "method support,'' meaning, she makes sure Siemens' medical products, like diabetes and blood work tests, are always working correctly.
"It's very independent work within reason,'' Brown said. Her schedule is very flexible – she can make her own hours as long as she meets 40 per week.
Brown spends roughly half of her day running tests with Siemens' medical products, and the other half of the day looking at test results through Excel. She searches for data trends and makes sure none of the results are outliers.
Brown said she enjoys the repetition and seclusion of her job: "It allows you to focus on what you're doing.''
The only downside to her job is that if there's a big problem with one of Siemens' products, the situation is considered "business critical.'' She might spend up to 80 hours overtime in the lab that week.
Ultimately, Brown said being a lab technician is an ideal job for an introvert: "If you're good at managing your own time and project list, and providing an answer to someone who needs one, it's the perfect job.''
Videographer/ Photographer
The amount of solitude these jobs entail depends on whether you're a freelance videographer or photographer, or whether you work for a company. But regardless, these careers involve a lot of editing time, which is basically just you, your computer, a pair of headphones, and your film or photos.
Natalia Vasquez is currently a freelance videographer in Peru, but used to work in Boston. She said she did the majority of her editing work from home, unless she was out filming and conducting interviews.
A videographer or photographer must have a keen eye for details, and it probably helps if you're good at observing people. You might feel creepy quietly watching and waiting for the right scene or image, but a stirring end product will make your temporary reticence worth it.
If Vasquez got stir crazy, she found peaceful places to work: "A few times I did brainstorming or concept sketching at that fountain near Park Street Station where they have umbrellas and tables in the Common.''
As a freelancer, the creative process might seem far more autonomous, but you still have to please your client. You're not entirely alone.
Still, if you build up your credibility, you'll be able to pick and choose your projects, and in turn, the people you interact with.
Jobs that get honorable mentions for being introvert-friendly: IT Support, Archivist, Financial Analyst, and Freelance Writer/Blogger.