Jobs
Staff Book Picks: Inspiring the Job Seeker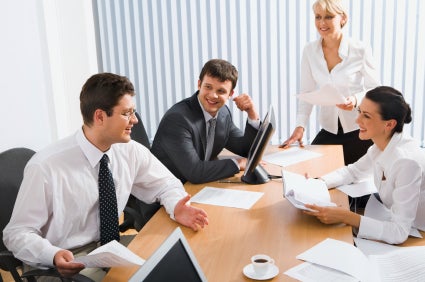 At Boston.com we're dedicated to news that makes it easier to for you to find a place to work, but filling your shelves with these books could help inspire you to make a career-switch, ask for a raise, or even land the job of your dreams.
Some of our choices are practical – about setting yourself a part from colleagues. Others are non-fiction narratives about achieving a work-life balance. And we threw in a couple fiction stories in which characters struggle with evil bosses and power-hungry co-workers.
Here's our list, in no particular order:
1. The Corner Office: Indispensable and Unexpected Lessons from CEOs on How to Lead and Succeed
By Adam Bryant
Ever wonder how CEOs made it to the top? New York Times reporter Adam Bryant did, so he interviewed over 70 CEOs from companies like Ford, DreamWorks and Microsoft to learn how they rose through the ranks to snag that 'corner office.'
Reading this might motivate you to think a little bigger in the workplace.
-Eleanor Cleverly
2. Maximize Your Potential: Grow Your Expertise, Take Bold Risks & Build an Incredible Career
By Jocelyn K. Glei
This easy-to-read book provides insight from 21 creative minds (like freelance journalist Joshua Foer and new media headhunter Sunny Bates) about how to step outside your comfort zone, bounce back from setbacks, and tap into your inner ingenuity.
This book could help you turn your passion projects into something lucrative.
-Eleanor Cleverly
3. Bossypants
By Tina Fey
Tina Fey wasn't always a "Saturday Night Live'' writer, or the hilarious character Liz Lemon from "30 Rock.'' In this book, Fey reveals how she built her successful career in comedy and writing, all while maintaining the quirky authorial voice we know and love.
"I'd recommend getting this book on audio, as well, so you can hear Fey narrate some of her most hilarious blunders. "Bossypants'' gives great advice for people who might be scared to ask for what they want and deserve.''
-Justine Hofherr
4. Give and Take: Why Helping Others Drives Our Success
By Adam M. Grant
Using personal stories gathered from his time as Wharton's youngest tenured professor, Grant shows how he came to realize that success depends on how well you interact with others.
"I like it for its simple-to-understand writing style, everyday real-life examples, and an unexpected hypothesis.''
-Julie Xie
By Lauren Weisberger
You've probably seen the movie, but the fictional book is just as enjoyable. The story tells the tale of Andrea Sachs, a journalist, who lands a dream job at a big-time New York fashion magazine right out of college. Things quickly go sour for Sachs when she finds out her boss is a cruel tyrant – who just happens to always wear haute couture.
"I think 'The Devil Wears Prada' is a book that could be inspirational in two ways: 1. There's a strong female boss and 2. It shows how hard a job can be for low-level employees who have to suck it up and deal with it in order to get to where they want!''
-Megan Turchi
6. Executive Warfare: 10 Rules of Engagement for Winning Your War for Success
By David D'Alessandro
This advice book was written by a former CEO of the financial service company John Hancock. He shoots from the hip, providing blunt advice for people in management positions about how to build strong relationships with all the career influencers in your life, including your peers, rivals, board members, reporters, and even the CEO.
"In one of my favorite passages, D'Alessandro remembers hiring an Ivy League graduate with an impressive resume. He later realized he made a mistake when he found the person arranging and talking to their M&Ms.''
-Sanjay Salomon
7. Quiet: The Power of Introverts in a World That Can't Stop Talking
By Susan Cain
This advice book is perfect for the introvert who hates being the center of attention and self-promoting. The book isn't specifically oriented toward the professional sphere, but examines introversion from a culture-wide perspective. Cain writes that these types of people are often undervalued, and provides examples of real introverts who have found success – including a salesperson and a public speaker.
"I think the job-seeking process is particularly stressful for people who are uncomfortable talking about themselves. It sometimes feels like the main qualification for an opening is being able to talk yourself up in a cover letter or an interview. 'Quiet' helped me understand the difference between self-promotion and valuable work, which of course makes it easier to talk about work I'm proud of when it's actually necessary.''
-Kelly O'Brien
By Julie Powell
Powell tells a personal narrative of turning 30 and realizing that she isn't getting gratification from her secretarial job. Powell takes her frustration and throws it into her true joy – cooking – and develops a successful blog while cooking her way through every one of Julia Child's 524 recipes found in "Mastering the Art of French Cooking.''
"This memoir might not seem directly related to workplace success, but it does show how developing your creative passions outside the workplace can bring you balance, happiness, and fulfillment. It's easy to get lost in your work, but if you don't find a creative outlet or side hobby, you'll quickly lose perspective about what really matters. Oh, and the movie version of this book (starring Amy Adams and Meryl Streep) is equally charming.''
-Justine Hofherr