Jobs
Headhunting Is Not Just for High Level Executives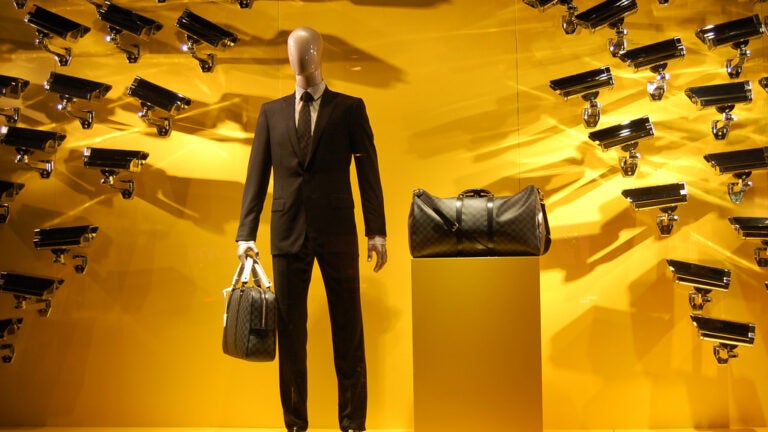 Corporate recruiting firms have traditionally been associated with "headhunting,'' or the search for CEOs or other high-level executives. But firms around Boston connect job candidates at all experience levels with new jobs in all kinds of industries. And it's completely free for the candidate.
From a job seeker perspective, free service is both the best and worst thing about the recruiting process. It's the best, because just by submitting your resume and interviewing with a recruiter, you can get access to what one candidate called a "never ending stream of positions.'' It's the worst, because it means the recruiters are not really working for you. In fact, you're their product.
A recruiting firm's real clients are the employers trying to fill job openings. If a recruitment firm suggests the candidate that ends up landing the job, it will collect a fee from the employer.
So recruitment firms need to vet as many job seekers as possible and match the right candidate to the right position. The process can leave many people who enter feeling spurned.
Check out Yelp reviews for any of the city's major recruitment firms – like Kennison, Beacon Hill Staffing Group, Creative Circle and Monument Staffing – and you'll find dozens of reviews like this:
"Terrible experience. The recruiter did not listen to what I wanted or my salary requirements whatsoever. After trying to send me on several jobs that were completely opposite of what I wanted, she just stopped contacting me…. Don't go here, they are just trying to fill their subpar positions with anyone who walks in the door.'' – Nicole P.
"I think a lot of it is about expectations,'' said Ricky Brandano, a candidate who had a more positive experience with the process. "You have to realize, I'm not the one paying them.''
A few years ago, Brandano submitted his resume to Creative Circle, a staffing agency specializing in advertising, marketing and other creative jobs. At the time, Brandano was a freelance web designer toying with the idea of getting back on the full-time market.
He planned to use the recruiting firm to find a few more freelance gigs and dip his toe in the full-time water. He now encourages others to use the service the same way. "I don't think it should be one of your primary sources of trying to find a job, it should be a supplement,'' he said.
But within a few weeks Brandano was setting up numerous interviews for temporary-to-permanent positions (a common set up in which a three month contract has the potential to turn into a salaried position). "Once I got in there I started to see there were a few more opportunities and I started taking it a little more seriously.''
Hannah Reff, another candidate who successfully navigated her way through the recruiting process, was serious from the start. Reff was trying to jump from her job at a non-profit into the private sector and sent out a flurry of cover letters and resumes on her own. She sent one in response to a Craigslist post, which happened to be an ad planted by Beacon Hill Staffing Group, which recruits across a wide array of industries.
"That was one of 30 applications I sent out within three weeks,'' said Reff, but none of her other efforts led to anything, even though she felt she was applying to jobs for which she was overqualified. But Beacon Hill Staffing was her breakthrough.
"It kind of blew my mind how many jobs they had in their portfolio that would never get posted on Monster or other job boards,'' she said.
Reff said the recruiters did a good job connecting her with job opportunities she was actually interested in, and she quickly landed a temp-to-permanent job as an administrative assistant for a real estate company.
But Reff is well aware she had a lucky experience in a hit-or-miss situation. She said her fiancée and several friends also tried to get work through recruiting firms and came up with nothing.
Her own success might have come down to her approach to recruiters. "I'm confident in myself, in both my interview skills and my job performance skills,'' Reff said. And she made sure to talk to as many people as possible.
Brandano also said his open and active approach ensured recruiters paid attention to him. "I was super active. Every day if I saw something I liked I would call,'' he said. "I didn't feel like it was going to work if I just went in and then went home and waited for them to call me.''
The biggest challenge for candidates is to make a recruiting firm's process work for them. "It seems like a very factory sort of thing,'' said Brandano. "It's very regimented.'' But Brandano and Reff prove that with the right approach and a little luck, staffing firms can be a powerful weapon for job seekers looking to attack any level of employment.