Jobs
A Millennial's Guide to Retirement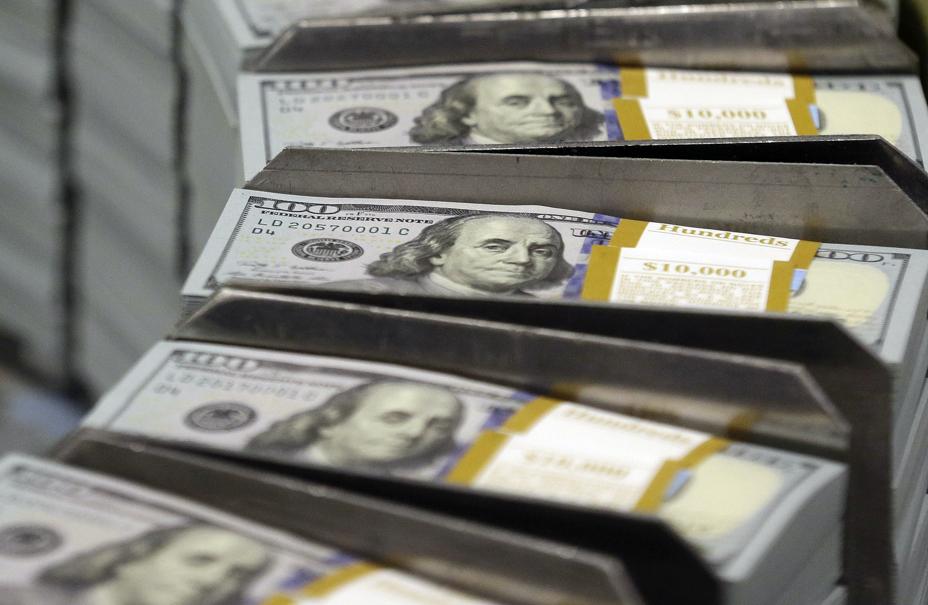 There's been a lot of media hype that Generation Y will be in for a rude awakening come retirement because it's said that they aren't saving or getting jobs that pay well. Oh, and they're not financially literate, either, according to Investopedia.com.
Lisa J.B. Peterson, president of Lantern Financial, LLC, said there is a "huge disconnect'' between the parents of millennials and millennials, who often face mounting student loan debt straight out of college. "Their financial experiences are very different,'' she said. "Millennials might feel a little bitterness and resentment toward their parents.''
The financial outlook for millennials can seem a bit bleak, especially for those who live and work in Boston, a city with an extremely high cost of living and a high proportion of young adults with graduate degrees (and therefore, more student loans). But with a little planning, many millennials have the opportunity to adequately prepare for retirement, Peterson and other financial planners said.
Here are some tips for securing a cushiony financial pillow (and for proving the baby boomers wrong):
1. Make your saving "target specific''
"I don't believe in saving for the sake of saving,'' J.B. Peterson said. She targets her saving efforts toward things like her emergency fund and retirement account, but she said before they reach retirement, young people will have unforeseen expenses that they'll end up putting excess savings toward. And that's okay.
"You have all the things that tend to happen at the same time, like marriage, buying a house, and starting a family,'' she said. "These expenses come up much sooner than people realize.''
2. Borrow money only for investments
"Buying a car is an investment,'' Boston University finance professor David Griswold said. "Don't borrow for TVs or things like that. Only borrow for investments like a house, a car, or a washer and dryer.''
Once you start taking out loans for unnecessary items, interest starts accruing on your borrowed money and it becomes harder and harder to pay them off in a timely fashion, he said.
3. Stop drinking so much (booze and coffee!)
Georgia Bruggeman, a financial advisor with Meridian Financial, LLC, said she'd advise millennials to brew their coffee at home, and to consider hitting the bars less.
"When you do the math and calculate what it costs you to get coffee and lunch everyday, that could be an annual contribution to your retirement,'' Bruggeman said.
According to a study by career services company Accounting Principals, 40 percent of Americans ages 25 to 34 said they spend $21 or more per week on coffee, compared to 11 percent of workers ages 55 to 64. That kind of coffee drinking can add up fast – over $1,000 per year on java.
Your weekend bar habits might cost you even more than your daily cup of joe, especially in Massachusetts, where there's a ban on all happy hour deals.
"When you go out, keep in mind how expensive alcohol is and plan accordingly,'' she added. " Booze adds up fast to an expensive night.''
4. Be proactive with your 401K (or other retirement plan)
This is the one millennials might hear the most about, but tend to ignore till late in the game. As Walter Updegrave, editor of RealDealRetirement.com said, "Use the time when you're younger to put money away because it's going to be harder when you have kids and their college bills.''
Updegrave suggests putting 10 percent of your salary toward your retirement each year. Fifteen percent is great if you're able, but many millennials – especially those living in the city – can't swing it. That's okay though, Updegrave said.
"You should be living on that 90 percent,'' he said. "I don't care if you want to spend it on an expensive car, or a lousy apartment, or electronic gadgets. If you're saving 10 percent, it will all shake out.''
Trying to squeeze a little bit here and a little bit there is too complicated, he added.
5. Start an emergency fund that's actually for emergencies
J.B. Peterson recommends putting away at least three to six months worth of living expenses in an emergency fund. You never know when something could happen to your job, and it's better to be safe than sorry. Having an emergency fund could prevent you from dipping into other savings if something were to happen.
6. If your health plan offers a rebate on gym membership, use it
Bruggeman said it's usually $200 per year, per person. Many Boston gyms cost upward of $40 per month. This missed opportunity could save you hundreds.
7. Ignore your bonuses
Getting a bonus feels great – it signals that a manager thinks an employee is working hard and deserves to be rewarded. It also can signify that a company is having a successful year.
Though it can be tempting to use a bonus for a spontaneous vacation or shopping spree, J.B. Peterson said bonuses are often best left untouched. "Commit to putting some or all toward retirement,'' she said.
If you're having a lot of early success at your company, this is a good way to bulk up your retirement account in the long run, since your savings will only grow over time.
8. Plan to retire early
Griswold said it may sound funny to millennials, but they should aim to retire as soon as they're able.
"When there's mergers or changes in a company, people in their 50s worry about being laid off,'' Griswold said. That's because someone who is 30 and does your same job might cost half as much for the company to keep. "If you have a good nest egg by that time, you have more security. You have options.''
9. Do NOT spend more than you make
That is all.