Jobs
Will Massachusetts Take Obama's Suggestion to Reform Professional Licensing?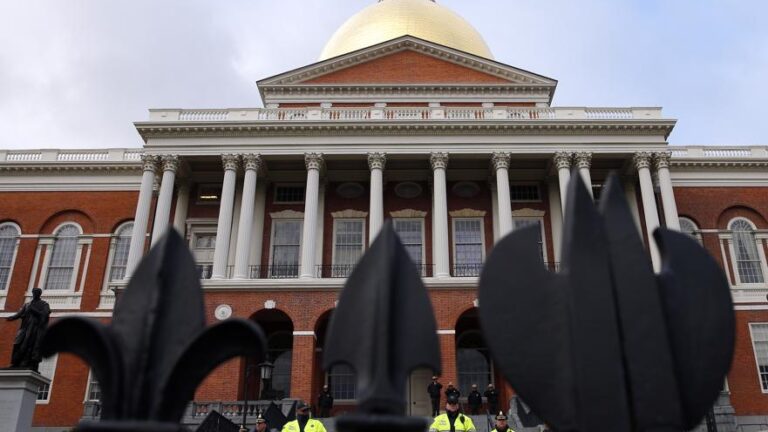 Behind the headlines of the 2016 budget proposal President Barack Obama released Monday lies a small item that could impact hundreds of thousands of people in Massachusetts who work in occupations licensed by the state.
In a budget fact sheet titled Middle Class Economics: Advancing Economic Opportunity and Mobility, the White House proposes distributing $15 million among the states so they can assess their occupational licensing systems and address rules that make it too difficult for people to enter certain professions.
"The Budget seeks to reduce occupational licensing barriers that keep people from doing the jobs they have the skills to do by putting in place unnecessary training and high fees,'' the fact sheet reads.
The Massachusetts Division of Professional Licensure "oversees 30 boards of registration, which license and regulate more than 370,000 individuals and businesses to practice some 50 trades and professions,'' according to the agency's website.
The professionals licensed by the Massachusetts DPL range from chiropractors and architects to plumbers and barbers. Some state boards of registration are more than a hundred years old, but many are newer and were created at the prompting of organized professional associations.
In that sense, occupational licensure in Massachusetts mirrors a national trend. The Brookings Institute's Hamilton Project found recently that, "In the early 1950s less than 5 percent of U.S. workers were required to have a license from a state government in order to perform their jobs legally. By 2008, the share of workers requiring a license to work was estimated to be almost 29 percent.''
Proponents of occupational licensing argue it protects the public by ensuring that, for example, all real estate brokers (or social workers, electricians, funeral directors, etc.) meet a minimum standard of competence. In some cases, advocates point out that a state license frees both professionals and consumers from a confusing tangle of local regulations.
But critics like the Institute for Justice, a libertarian law firm and advocacy group, say state licensing has become excessive. A 2012 report from the organization concluded occupational laws were blocking new workers from solid middle class professions.
Some see those criticisms as the impetus behind President Obama's proposal. The question is whether the federal nudge can create meaningful change to state regulations. The answer lies largely in the hands of the states themselves.
The Institute for Justice study ranked Massachusetts in the middle of the pack in terms of how "burdensome'' its licensing requirements are. Since then, however, former Governor Deval Patrick undertook an effort to reform the Division of Professional Licensure.
In August 2014, Patrick signed a law mandating a handful of modest reforms to the board of registration, including eliminating a board overseeing radio and television repair professionals, and combining the boards overseeing barbers, cosmetologists and electrologists. Some of the reforms went into effect in November and some will go into effect in May.
It will be up to Governor Charlie Baker's administration to decide whether another round of reforms is in order. Baker, a Republican, has promised to make Massachusetts more business-friendly, in part by cutting through red tape.
"I actually think regulatory review is like cleaning your basement,'' Baker told a group of business leaders shortly after his election. "You should probably do it every 10 years, whether you need it or not.''
The Governor's office did not immediately respond to a request for comment on President Obama's budget proposal.
Baker recently appointed John Chapman as the Undersecretary for Consumer Affairs and Business Regulations, of which the Division of Professional Licensure is a part. He previously served as the Undersecretary for the Executive Office of Economic Development as part of Governor Romney's reform team.