Jobs
Bed-And-Breakfasts Are No Cake Walk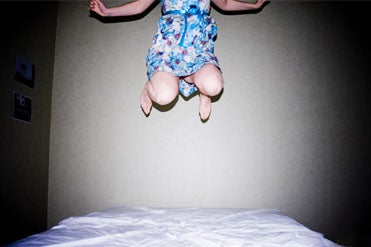 Out of the 5,000 people who have passed through the doors of Viki Carter's Stow B&B, the Amerscot House Inn,there are only "maybe three'' who she'd rather not have back.
"It's an incredibly good reflection on the people who stay here,'' she said.
The guests at other area B&Bs are what make the job worthwhile, several innkeepers told Boston.com.
B&B guests make up a very small percentage of national and international travelers. Nationally, the percentage of travelers staying in B&Bs at least once a year has risen from 9 to 14 percent, according to bedandbreakfast.com.
While many people may imagine that B&B owners have idyllic careers because they're self-employed, work from home, and get to take care of weary travelers, providing warm beds and hearty homemade breakfasts, there's more to the job than that.
"People don't realize going into it the amount of time it takes in a given day,'' said Jessica LaCount, co-owner of the Coolidge Corner Guest House. "Part of the trick of running a B&B is making sure that the guests don't notice that.''
When they turned their homes into businesses, what types of headaches — and unexpected rewards – did some B&B owners in the Bay State encounter? We found out.
Jessica LaCount
Brookline, Mass.
"We never started from the point of view that this has been our lifelong dream to do this, LaCount said of her joint venture with her husband Shawn LaCount. "We didn't have the same romantic view of it.''
Unlike many B&B owners, Jessica LaCount never dreamed of owning an inn. After marrying Shawn LaCount, whose parents owned and ran it before passing away in 2004, she inherited the Coolidge Corner Guest House.
After letting a third party manager run the B&B for five years, the LaCounts were ready for a change. They moved into the inn on its first floor and realized they "were tired of someone else making the decisions going on above our heads,'' she explained.
When she and her husband took the B&B over in 2009, LaCount said they were very excited, but overwhelmed.
"You think about the decorating, and the food you'll serve, and all the fun interactions with guests, but you don't think about when you'll get a call in the middle of the night because someone's locked out of their room,'' she said. "Or when the reservation site goes down.''
Still, despite sudden nuisances, like the guest-accessible printer breaking, the Wi-Fi going out, or the recent spell of snowstorms, LaCount said it's very satisfying to run a business.
Best part:
She enjoys watching guests from all over the world find common ground.
"People love eating at the communal table in the morning with other guests to talk about where to go and what to do,'' LaCount said. "In our guestbook, they always talk about the conversations they enjoyed every morning.''
Hardest part:
The work never stops. Sure, there's no 9-to-5 grind like at an office job, but LaCount said you never know when you'll get a call at midnight from a guest who can't seem to find where the remote went. And vacation planning? It's nearly impossible.
Advice for aspiring B&B owners:
Find what marketing technique works for you, LaCount said. "Yelp says focus on them, but so does Trip Advisor and Google Plus. Figure out what works for your business and drown out white noise from other entreaties,'' she added. "Keep up with what works for you and your clientele.''
Viki Carter
Stow, MA
"Everything is going great…It's the happiest I've ever been.''
Viki Carter comes from a family of innkeepers, so having a B&B of her own was always a dream. Her mother ran an inn in Dorset, England, for many years and her sister currently has a country hotel in Cornwall, England.
Carter and her husband, Andy, bought their 18th century colonial home in 2008. Located in Stow, about 27 miles outside Boston and nearby historic Concord, the inn was just what the Carters were looking for when they relocated to the Boston area for Andy's job.
The house needed to be completely refurbished, with an updated well and septic system, in addition to new electricity, heat pumps, and roofing. "We knew what we were getting into and I loved it. I love doing up old houses,'' Carter said. The couple also renovated the kitchen and turned an old greenhouse into an indoor sitting room for guests.
"I didn't want the hassle of getting a permit,'' she said of the purchase process, which was why they chose to buy a house that already functioned as a B&B that just needed a lot of structural work.
Best part:
Carter said meeting new people is her favorite part of the gig.
"The people who stay in B&Bs are lovely on the whole,'' she said. "We see interesting people, and famous people from all over the country and world. It's really, really good fun.''
Hardest part:
The snow! Carter said this is the first winter where she's noticed the snow effect winter business. Throughout the year, she said the Amerscot House Inn typically runs at 70 to 80 percent occupancy, but over the past two weeks, she said she's lost roughly $2,000 to weather-related cancellations.
Advice for aspiring B&B owners:
When you travel, take note of what other successful innkeepers are doing, and follow suit. Carter said she and Andy take note of the breakfast menus, linen, and even laundry bags that other B&Bs use. That's how they got the idea to start giving guests reusable laundry bags with the Amerscot House Inn logo on them. "I bring here what I'd want to find at a bed & breakfast,'' Carter said.