Jobs
The 'Clopening' Shift May Soon Be a Thing of the Past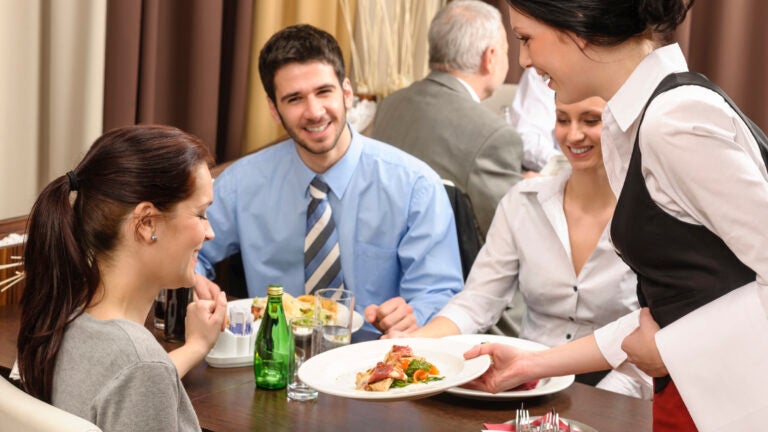 Those who have worked the night shift just to turn around and open the business bright and early the next morning are no strangers to what's sometimes referred to as "clopening'' in the retail and service industries.
It's an American practice that has long allowed both employers and employees schedule flexibility, yet some workers say the practice leaves them feeling overworked and unable to complain to their managers for fear of retribution.
A scheduling bill introduced to the Massachusetts legislature this year could make "clopening'' a thing of the past, along with employers' longstanding ability to change employees' work schedules at the last minute.
The bill, presented by Rep. Sean Garballey of Middlesex county, would mandate that employers give workers at least 11 hours between shifts and three weeks' advance notice for schedules. Businesses would have to pay time and a half whenever employees are called in before 11 hours have passed between shifts.
Worker advocates say they're happy to see the bill.
Alex Galimberti, a lead organizer for the Restaurant Opportunities Center of Boston said his local restaurant workers' organization "welcomes'' the bill. Most restaurant workers have to work more than one job, or work part time or full time while attending school, Galimberti explained.
"With unpredictable scheduling, it's really hard for workers to have a good work-life balance,'' Galimberti said, adding that many businesses currently let their workers see their scheduled hours only a week ahead of time.
Colleen Armstrong, youth coordinator for the Massachusetts Coalition for Occupational Safety and Health, said "clopening'' and other common scheduling practices put many low-income workers — especially single parents and students — in uncomfortable positions.
"Employees are often put in situations where they are begging for their schedules because they have to study for a test, or figure out childcare,'' Armstrong said. "Many managers say, 'You'll get your schedule when you get it,' and that's it.''
If employers make unexpected schedule changes under the new bill, they would have to give employees a revised written work schedule within 24 hours of making the change and receive written consent from the employee. Workers unable to consent to the rapid schedule change would not be penalized.
Additionally, on any day the employer either calls an employee to work unexpectedly, or cancels an employee's shift outside of the fixed 21-day schedule, the employer would have to pay the employee's wages for four hours or the number of hours the employee was scheduled to work (whichever is less.) This is called "predictability pay.''
Galimberti said "predictability pay'' would be a huge reassurance for employees who have experienced getting to work just to find out their shift has been canceled.
"When business is slow, specifically now in the winter with adverse weather, it's understandable that restaurants have to cut down on staffing,'' Galimberti said. "But oftentimes [workers] don't know it will be canceled till a couple hours before their shift or once they get into work.'' This is a huge inconvenience for low-wage workers who have long commutes, especially those reliant on the MBTA for transportation, he said.
"Some workers in this weather have had to commute two hours both ways just to find out they weren't scheduled to work,'' Galimberti added.
But many employers disagree with the proposed bill, saying schedule flexibility is necessary for the survival of small stores and restaurants.
Jon Hurst, president of the Retailers Association of Massachusetts, called the bill "onerous,'' saying one only had to look at the weather-related struggles businesses have dealt with over the past two months to understand why employers need flexibility.
"Employers have to be able to adjust schedules on a dime because the consumer moves on a dime based upon what's happening in their lives, and snowstorms are a very considerable thing happening in their lives,'' Hurst said. If public transportation is down, and there isn't any parking by a business, it has to prepare for lost revenue, he added.
Economists estimate the shortage of consumer spending, missed days at work, and transportation delays caused by the recent winter storms have already cost Massachusetts more than $1 billion in lost business, according to The Boston Globe.
"Some of your costs you can't avoid, like rent and utilities,'' Hurst said. "Others you try to adjust, and a lot of that is labor or perhaps inventory. These proposals neglect the fact that small businesses live on the edge, and they have to adjust to what their sales are.'' If the bill is passed, Hurst said he expects to see many small local businesses shut their doors.
The practice of "clopening'' began gaining traction in the U.S. as the country transitioned from a manufacturing economy to a service economy that forced businesses to move away from the traditional 9 to 5 workday, The New York Times reports. With the focus on the consumer, businesses started staying open later, or even around the clock, and employees' schedules changed to reflect that.
But an altered economy doesn't mean workers should suffer, University of Massachusetts labor studies professor Eve Weinbaum said.
"It's really important to have some safeguards in place for workers who tend to have low wages, few benefits, if any, and no control over their schedule,'' Weinbaum said, adding that in a depressed economy, employers often abuse scheduling without fear of workers quitting, because employees are desperate for jobs.
As the U.S. economy has steadily improved over the past few years, Weinbaum said workers should experience better working conditions.
"I think this puts the responsibility on businesses to do better jobs managing their workplaces,'' Weinbaum said. "It will require more planning in advance, possibly paying more overtime, and spreading more work for more employees.''
Similar bills have been introduced in Maryland and Minnesota this year, though there's no current timetable for the legislation in Massachusetts.