Jobs
Founders of Women's iLab Seek to Close the Gender Gap in Tech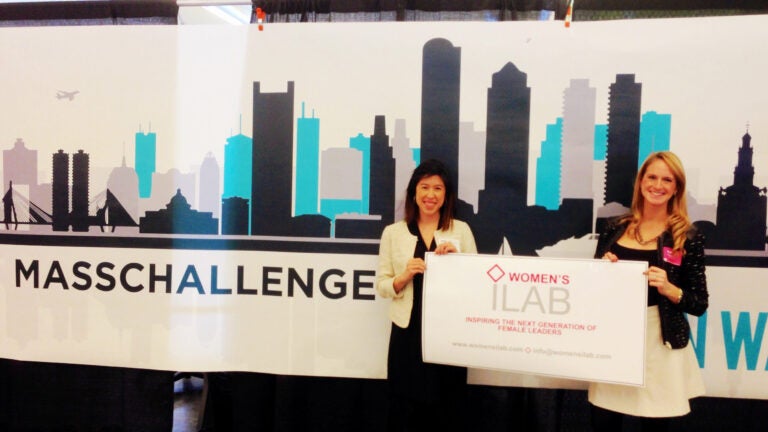 With its patchwork of inspirational quotes and colorful pictures, the Women's iLab website is reminiscent of a Pinterest Board at first glance.
But the purpose of the female empowerment website is far more serious — though it does feature posts on how to wear a little black dress, three ways.
"This is a media site not about fashion or beauty, or the next thing to wear this weekend, but how we can empower women to go out there and do as well as they can,'' Women's iLab co-founder Katrina Melesciuc said.
Gender imbalance in the business and tech fields is what inspired the creation of Women's iLab, Melesciuc said. She and co-founder Tara Chang describe the organization as dedicated to inspiring the next generation of female leaders by giving them a platform to "share their ideas, establish their brand, and support one another in pursuing their ambitions.''
The virtual community of women who inspire one another to find success in the business and tech worlds through writing and networking is swiftly growing.
Women's iLab, headquartered in Boston and New York City, recently partnered with startup accelerator MassChallenge to help guide their 2015 startup competition in an effort to give companies with one or more female founders the opportunity to work out of the MassChallenge office in Boston on full scholarship.
MassChallenge, a nonprofit that runs startup accelerators or competitions, works to connect startups with the resources they need to test their potential.
The organization shells out over $2 million in cash awards to startups that show the highest potential. Early-stage startups can apply from anywhere in the world.
Chang described the accelerator's move toward ensuring its startups are more gender balanced "monumental.''
"There's such a need in the market for this,'' Chang added.
Chang and Melesciuc will be selecting one female entrepreneur for the 2015 accelerator program, which runs from June to October 2015.
"Dedicating seats to female leaders in technology is the next huge thing,'' Chang said. "I think in 2015 we will see even more of a movement for women in tech.''
Before the 2015 accelerator program begins, Women's iLab will sponsor a few seats for female entrepreneurs to work out of the MassChallenge offices and access mentorship, training, office space, and legal and media advice.
Women-owned firms are the fastest-growing segment of U.S. businesses, but women entrepreneurs still face challenges getting fair access to venture capital, a U.S. Senate report found. Women only received 7 percent of venture funds in 2014.
Chang and Melesciuc want to see that number change. Founded in Boston in July 2014, their organization has seen its viewership increase by about 10 percent every month, Melesciuc said, with readers in 135 countries and roughly 100 contributors and ambassadors.
To join, women simply create a profile on the Women's iLab site free of charge, where they're encouraged to write blog posts about their business or tech ventures — or anything else that inspires them. The non-business related posts can range from commentaries on news events to personal essays on the importance of travel.
If members aren't interested in writing, Chang and Melesciuc suggest they consider joining Women's iLab as marketing, events, web development, or business development ambassadors to help build their brand.
"Not everyone is going to be a CEO and founder,'' Chang said, citing the importance of supporting all women in tech and business. "What about the 100 other women who want to join a tech company?''
Though Women's iLab regularly spotlights women leaders in tech on their website, the organization also hosts in-person networking events and speakers in Boston and New York City, Chang said. In December, they hosted Lauren Olmsted, Manager of Lifestyle Brands at Wayfair in Boston and Jane Baecher, Senior Buyer Designer at Rent the Runway in New York.
Chang and Melesciuc also hold full-time jobs.
Chang is currently the vice president of East Coast sales and emerging markets for Visible Measures, a video ad network and analytics company, while Melesciuc is manager of Visible Measures' strategy and analytics team. Chang is also an alum of MIT's Media Lab and Sloan School of Management, and Melesciuc earned her MSA at Northeastern.
What's Chang and Melesciuc's favorite aspect of working in tech?
"The innovation behind it, and the change,'' Chang said. "It's about being nimble and adapting to the industry. We really love how in tech you can always be doing something new and making an impact all the time.''