Jobs
Planting the Tech Seeds at an Early Age
A variety of STEM programs aim to get women interested in science and technology at a young age.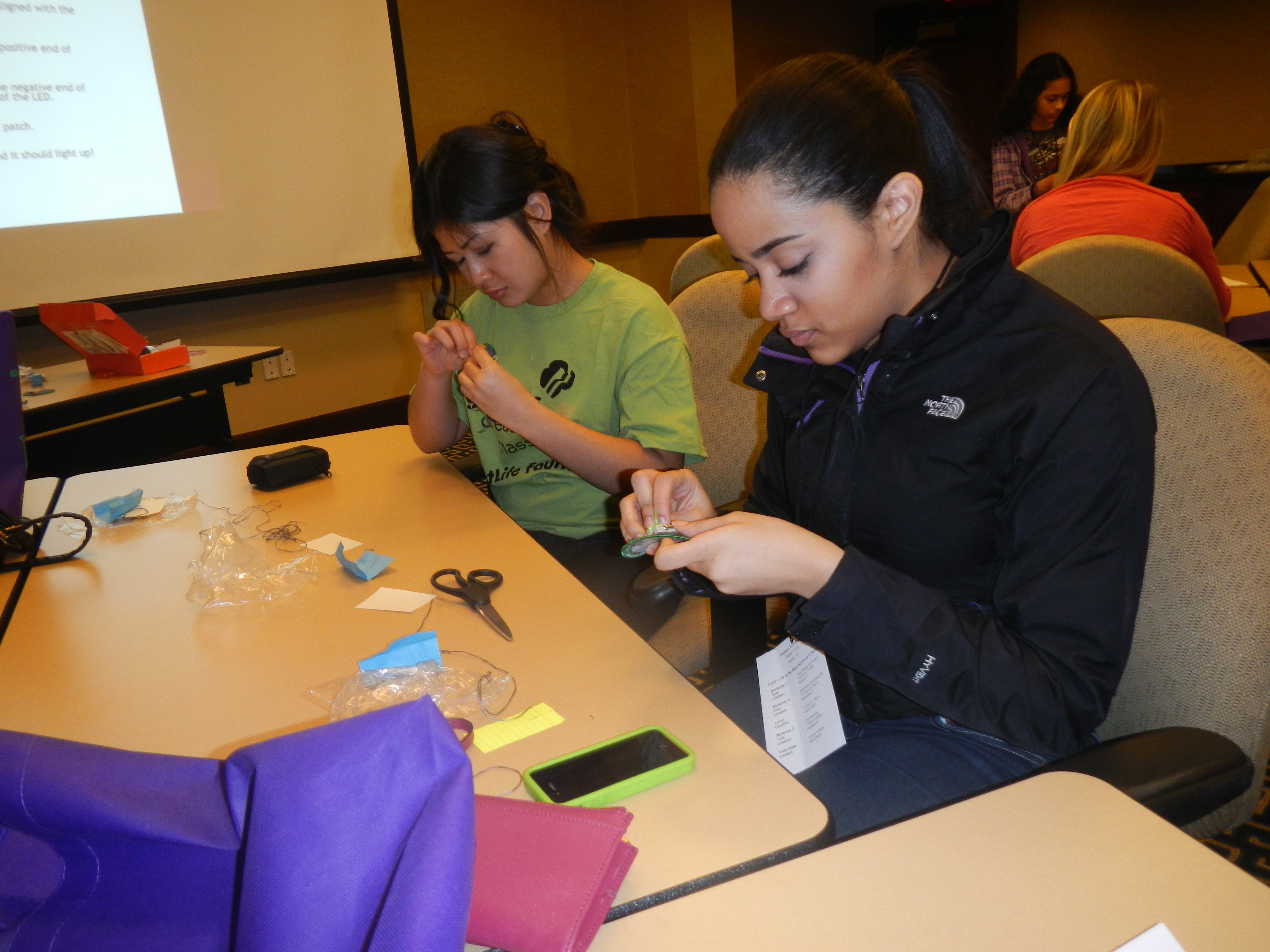 According to the National Center for Women & Information Technology (NCWIT), a non-profit group that seeks to boost the participation of girls and women in the technology sector, girls and women are "significantly underrepresented'' in tech roles even though they frequently make use of it in their daily lives.
In a 2012 report, "Girls in IT,'' NCWIT points out that while women make up more than half of all math and science undergraduates, they only make up 18 percent of all computer and information sciences undergraduates.
Women's low representation in the tech sector could mean they are missing out on one of the fastest-growing occupations in the U.S. and the competitive salaries offered.
According to the latest figures available in the Bureau of Labor Statistics' Occupational Outlook Handbook, the projected demand for computer and information research scientists is expected to grow 15 percent between 2012 and 2022. Employment for software developers, a similar profession, is projected to grow by 22 percent over the same period. Salaries in these fields can range from $60,000 to over $100,000 per year, according to the BLS' Occupational Outlook Handbook.
Some local organizations and institutions are taking note and are trying to offer young girls to opportunities to learn about the science, technology, engineering, and mathematics (STEM) fields.
"Young women and girls need to be exposed to opportunities to what STEM disciplines can give them,'' Pat Parcellin, CEO of the Girl Scouts of Eastern Massachusetts (GSEM) told Boston.com. In 2011, the GSEM was named one of 17 nationwide councils to be named a STEM Advocacy Champion by the organization's national office.
On March 15, the Eastern Massachusetts council will holds its annual STEM conference in Framingham to allow Girl Scouts the chance to interact with a number of major businesses and tech players – including Raytheon, Akamai, iRobot, and Boston Scientific – and learn more about the STEM fields.
"When you see it you can be it,'' said Parcellin. "The mission of the conference is to educate and enrich the lives of children, especially girls, in STEM disciplines.''
Parcellin also said the conference is a fun way for girls to learn about science. More importantly, it offers a chance to change young girls's preconceptions about who really works in these industries.
The GSEM is also involved with Math Moves U, a day-long program held in November aimed at connecting scouts with female engineers and scientists from Raytheon Corporation.
"With Math Moves U, girls get a hands-on learning experience that allows them to use math skills to solve everyday problems,'' said Parcellin. "Raytheon's female engineers show them how they can unlock the mystery of numbers.''
"We believe we can plant seeds of curiosity by incorporating science into an entertaining platform,'' she said. "It also dispels the image that all scientists are old, white men with spectacles.''
Dana Hall School, a private, all-girls school in Wellesley, also believes one of the best ways to get young girls interested in pursuing the STEM fields is to give them exposure to top role models.
Rob Mather, assistant head of school at Dana Hall, described some of the opportunities the school offers its students.
"We start with a faculty passionate about the discipline and who want students to succeed in these fields,'' Mather told Boston.com in a phone interview. "We have an accomplished alumnae body that have excelled in their field and we give the students a chance to engage with these leaders.''
Some of these leaders include female engineers, computer scientists, and a NASA astronaut, said Mather.
Engaging with leaders in technology in science while studying at an all-girls school is one thing, but what happens when the girls graduate and enter a mixed gender world? Mather says Dana Hall's graduates leave the single-sex education environment prepared.
"Our alums cite the skills they honed here that allow them to thrive in co-ed environment,'' he said. "We get them to a place where they understand how to collaborate with colleagues.''
MIT alumni Laila Shabir, CEO and founder of San Jose-based educational game company Learn District, said she has sometimes struggled to recruit women to her company.
"For the first year of our existence I was surrounded by guys, and was having a surprisingly hard time recruiting women,'' she told Boston.com in an email. "I was so sure girls and women play games… [when] did they stop thinking of it as a viable career?''
Shabir also believes the key to getting young girls interested in technology is to introduce them to strong role models. She founded a summer camp program called Girls Make Games (GMG) that teaches young girls how to create their own video games.
According to the GMG website, 47 percent of gamers are women, but women make up only 12 percent of the gaming industry. The program aims to encourage young girls to generate their own ideas for games in a supportive environment.
"Every girl has a spark and world of ideas in her and loves to share it,'' said Shabir in an email. "Unfortunately, the sharing doesn't come easy to all girls…so they take a while to open up and let strangers in to their world of creations.''
The GMG program covers coding, design, and programming, among other game design elements. It also teaches girls how to pitch their ideas.
"We teach our girls not just how to be game programmers, but industry entrepreneurs,'' said Shabir.
These STEM initiatives, said Parcellin, will help young girls find opportunities when they eventually enter the workforce.
"It's important to make sure girls have an opportunity to be involved in the STEM disciplines,'' she said. "When they learn more about our world they can really make a difference.''
CORRECTION: An earlier version of this story said the Math Moves U program happens in January. It happens in November.