Jobs
This Cambridge Woman Quit Journalism To Become a Carpenter
In 2008, she applied to a carpenter job on Craigslist, and just published a book about her experiences.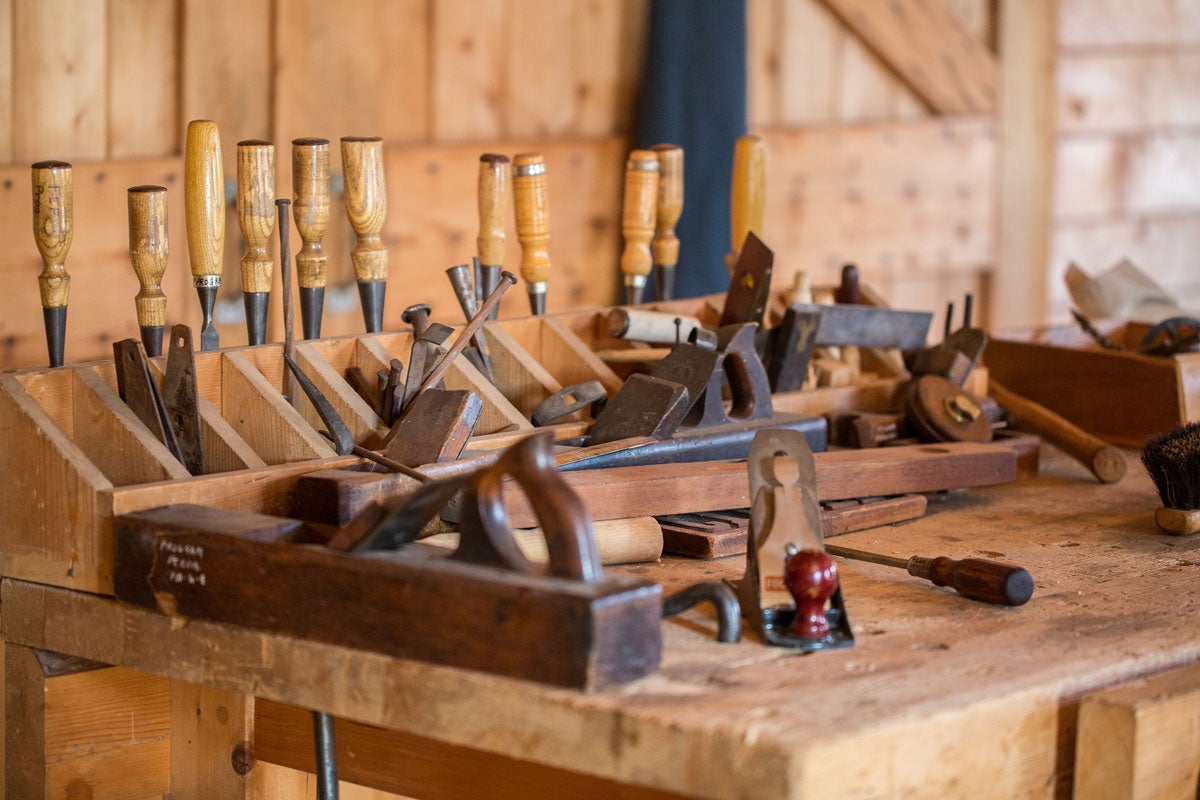 "Oh my god, what have I done? What. Have. I. Done?'' Nina MacLaughlin asked herself.
It was September 2008. The economy was at a historic low. MacLaughlin had just quit her editor post at The Boston Phoenix. After graduating from the University of Pennsylvania in 2001, she spent the rest of her 20s at the now-defunct Phoenix, first as a writer then an editor, which she found less fulfilling.
"My editor job just became clicking, scrolling, and the sheen started to wear off,'' said MacLaughlin, who was 29 at the time.
It had taken over a year to summon up the courage to quit, but she finally did it. She had no idea what she was going to do next, and it was one of the worst times to be unemployed.
"This has been a huge error,'' she thought to herself at the time. "There's no chance of ever getting a job again, particularly in journalism. No one was hiring. Everyone was shrinking.''
But six months after quitting her job at the Phoenix, MacLaughlin's salvation came in a short Craiglist post, in the "ETC'' section of the online listings site.
"Carpenter's Assistant. Women Strongly Encouraged to Apply.''
It was as if the post was blinking in bright lights, and her heart starting beating faster.
"This is it. This is absolutely it,'' the Medfield native thought. She had been itching to do something that didn't involve a computer screen and more to do with "tangible reality.''
MacLaughlin recently published a book, Hammer Head: The Making of a Carpenter, about her career-switching experience and posts regularly on her blog, "The Carpentrix.''
Four days after MacLaughlin responded to the Craigslist post, she got a response from a woman who introduced herself as "Mary.'' In just 18 hours, Mary's job posting had attracted more than 300 responses. Mary reached out to about 40 of those people to pursue further interviews.
When the candidate pool was finally whittled to six, MacLaughlin met Mary for an in-person audition. Her task? Tile a bathroom floor.
"I was in total panic. What am I going to do? I barely know how to read a tape measure,'' MacLaughlin remembered.
Mary said she was looking first and foremost for someone with common sense. Learning how to read a tape measure could come later.
"You seem like you have a good head on your shoulders,'' Mary had said to her. Mary has been working in the trade for 17 years and has been a contractor since 2007. She was not identified with a last name in the book and did not wish to comment for this story.
It's now been six years that MacLaughlin has worked with Mary, almost as long as her tenure at the Phoenix. Her training began from the very basics: reading tape measures, sweeping, carrying giant plywood boards and not knocking into things. Things got more advanced: using a miter saw, sanding, building bookshelves and tables.
MacLaughlin admits if the job listing hadn't extended a welcome hand to women, she would have passed right over it. According to the U.S. Bureau of Labor Statistics, in 2011, only 1.4 percent of people in carpentry positions were women, and it's been that way for the past 35 years.
"For fields that have been historically less welcoming to women, or less populated by women, [the tagline] absolutely helps,'' MacLaughlin said.
To prepare for work, MacLaughlin dons a sports bra, beat-up jeans covered in paint and sawdust, extra layers in the winter, and suntan lotion in the summer. No jewelry, no makeup, never heels.
"At first, the work rattled my sense of femininity. It's surprising how clothes and your job can impact your sense of gender,'' she said.
Adjusting to her new identity and learning to brush off patronizing remarks took some time.
A few years ago, MacLaughlin and Mary were standing in line at Home Depot to purchase materials for a kitchen renovation project, and the cashier eyed them curiously.
"Oh, I see you've got a little project going on,'' he said.
Mary answered coolly, "Yeah, we're just doing a kitchen.''
But MacLaughlin said she was red-hot with anger. She had wanted to shout, "Yeah, man, our tiny little kitchen renovation. F*ck you!''
Overall, she and Mary have been fortunate to work with clients who have been supportive and impressed by a female duo. While there have always been some raised eyebrows or confused stares from "big lumberjack dudes,'' in general, it's been respectful and fun, she said.
MacLaughlin plans to continue down this career path. She and Mary have several construction and renovation projects lined up for the spring and summer, and their business spreads by word of mouth. Her work hours are very flexible, and in the busy spring and summer months add up to just about a full-time gig.
MacLaughlin now lives in Cambridge, promoting her new book and continuing to write on a freelance basis.
It's safe to say her career switch has made her much happier. Her advice for the rest of us who want to make the leap?
"Just know it's going to be really terrifying, and you'll be scared. Just let that happen.''