Jobs
New Dad at a Small Business? Good News.
A Massachusetts law that goes into effect today expands unpaid paternity leave.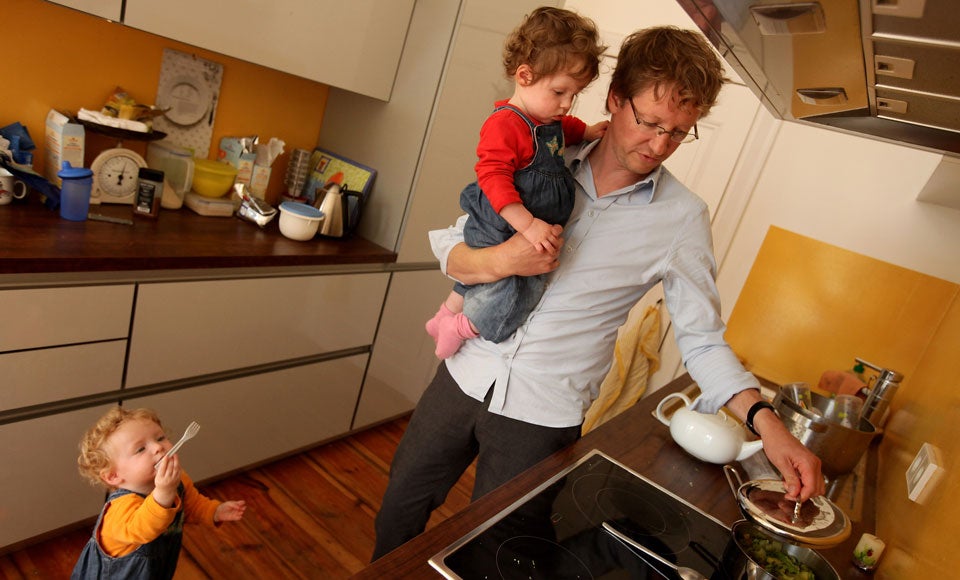 As of today, businesses in Massachusetts with as few as six employees are required to give new fathers at least eight weeks of unpaid leave.
The new rules, which update the state's Maternity Leave Act to include fathers as well as mothers, were signed into law by former Governor Deval Patrick on his last day in office in January, giving employers until April 7 to prepare for the changes.
"States and municipalities are all starting to recognize that families are different than they were 25 or 50 years ago,'' said Jennifer Fraone, associate director of the Boston College Center for Work and Family. "Either a mother or father can be the primary caregiver and these types of laws and provisions just give families more choices to make the decision that's best for them.''
Businesses with more than 50 employees already fall under the federal Family and Medical Leave Act, which requires that parents of either sex have the option of 12 weeks of unpaid leave after the birth of a child, so small businesses will be most affected by the new Massachusetts law.
Bill Vernon, the Massachusetts state director for the National Federation of Independent Business, said his organization did not fight the law's passage last year, but recognizes it could create an additional burden for business owners.
"Large businesses can absorb this more than small businesses can,'' Vernon said. "People have got to realize that there's a trade-off here. There's an economic trade-off.''
Vernon said adopting unpaid paternity leave would probably be fairly easy for businesses, especially compared to a paid leave requirement like the one being considered for municipal employees in Boston.
In fact, several small-business owners told Boston.com they have already been offering the newly required benefits for some time.
Indique Hair in Dorchester, which has nine employees in Massachusetts and 43 nationwide, created a gender-neutral parental leave policy four years ago, according to human resources manager Amy Wilson.
Scott Guilbeault, CEO of G-Force Shipping, said the North Quincy-based company has had a gender-neutral parental leave policy since August of 2014.
Guilbeault said it is challenging for a small staff to make up for a missing employee, but that offering parental leave is worth it because it helps create a company culture that employees value.
"I do not have any financial or business concerns regarding this law because in my opinion giving the father time off is simply the right thing to do,'' Guilbeault said.