Jobs
Study Suggests Millennial Leaders Are Few and Far Between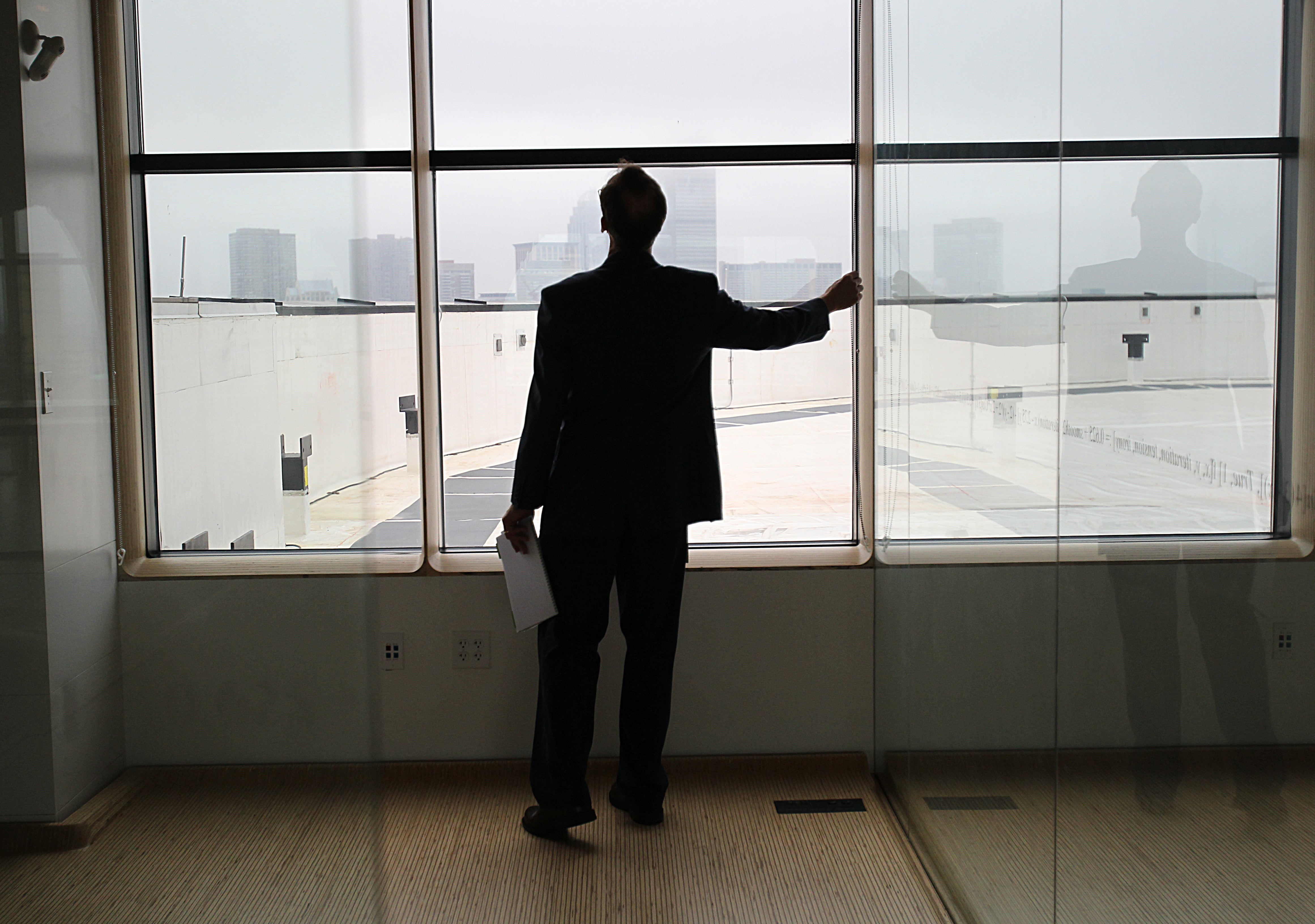 A good leader is hard to find, especially among millennials, according to a recently released survey.
Research and advisory service, WorkplaceTrends.com, and office solutions company, Saba, released the Global Workforce Leadership Survey on March 31. The survey polled 1,000 human resources professionals and 1,000 workers across age brackets in several countries in order to learn about career development in today's workplace.
The responses indicated a dearth of qualified leaders in the workforce. Forty-six percent of companies noted "leadership'' as the most difficult skill to find in an applicant.
And it's not just an issue of being under-qualified; data also showed that employees simply don't aspire to hold leadership positions. Only 12 percent of all employees said they strive to be C-level executives: CEOs, CFOs, and other senior leaders.
Barbara Kellerman, a leadership expert and professor at Harvard's Kennedy School of Government, said the problem lies in the twin phenomena of changes in culture and changes in technology.
"This goes back to the various rights revolutions of the '60s and '70s,'' said Kellerman. "The anti-authority mentality that was triggered during that time has never really fully gone away.''
Kellerman said that people are still interested in being leaders, but the model has changed. The question of what it means to lead in the first place, and how to lead, has shifted.
Millennials in particular are rethinking the value of climbing the corporate ladder, according to experts.
The data of the Global Workforce Study, when broken down by age, showed a significant generational gap. Of that 12 percent who aspire to the corner office, 54 percent belonged to Gen X, while only 29 percent were millennials.
Emily He, chief marketing officer of Saba, said that this doesn't spell disaster for the workforce.
"I don't think millennials are less ambitious, though that may be what the data indicates,'' said He. "I think they just feel that they don't want to stay in the company for a long time. Their focus is on learning and development so that they can have a wide range of experience.''
Fostering leadership in millennials comes down to cultivating an appealing work environment, and approaching leadership not as a formal track but as a step by step learning process, according to He.
"When an employee comes to a company, there needs to be a conversation about 'In the next 2 years, you'll have a tour of duty. You'll benefit because we'll grow XYZ job skills, and the company will benefit. And in 2 years, we'll have a discussion of your next tour of duty,''' said He.
This approach could help companies to retain millennial employees, who often leave a company after only a few years.
In addition to assessing an employee's career path at more frequent intervals, it's essential to redefine leadership itself, according to He. Millennials tend to measure leadership by their ability to impact an outcome or achieve mastery in their current positions.
"They define it not by title, status, or hierarchy,'' said He. "They look for a direct linkage between what they're contributing and the direct result of the company.''
That definition of leadership, she said, is incompatible with some current leadership programs that focus on the traditional, elitist, or hierarchical conception of leadership. Thirty-nine percent of companies polled offer leadership development courses, but only 15 percent of employees indicated that those seminars were effective.
Dan Schawbel, founder of WorkplaceTrends.com, echoed the incongruity between leadership programs and their target audiences. He said that in addition to an outdated definition, the methods of training are also obsolete.
"They still use training manuals and textbooks, whereas employees are looking to learn about themselves online, virtually,'' said Schawbel. "Employees are looking for more personalized learning, and employers really aren't offering that.
Many companies under-utilize technology, according to Schawbel. If companies tracked performance metrics more interactively rather than using spreadsheets, they could use that data to make better decisions. If this were the case, he said, employees would have a better idea of what track they should be on, and how they should go about learning.
"What the employees want today is an Amazon or Netflix-like experience. They want to have truly personalized development based on skillset, experience, and aspirations,'' said He. "They want representations from technology of what they can do, who they should be connected with, what course they should be taking, and what experience they need.''